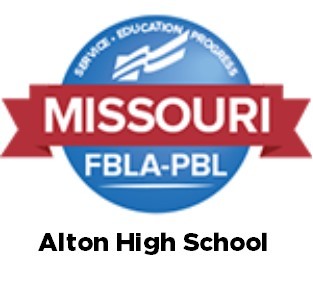 Drive Safe- Seat Belt Checks
I. Smith
Wednesday, August 30, 2017
This year Alton High School Future Business Leaders are taking on a few of the responsibilities that promote safe lifestyles. This morning FBLA officers, Drew Clary, Colby Kernodle, and Ely King kept count of how many students and staff arrived at school wearing their seat belts. 61% of drivers and passengers were wearing their seat belts, while, 39% were not. In the words of our Treasurer, Colby, "How could you not take the time? It's only two seconds." So, everyone buckle up, every time!
On September 13th, Sargent Kinder with the Missouri Highway Patrol Troop G, will show a video on highway safety to students in 9th-12th grades. Due to the graphic content, students who aren't comfortable watching, may go to the high school library instead.
Stay tuned for more activities this year to promote safe driving and a drug free life.