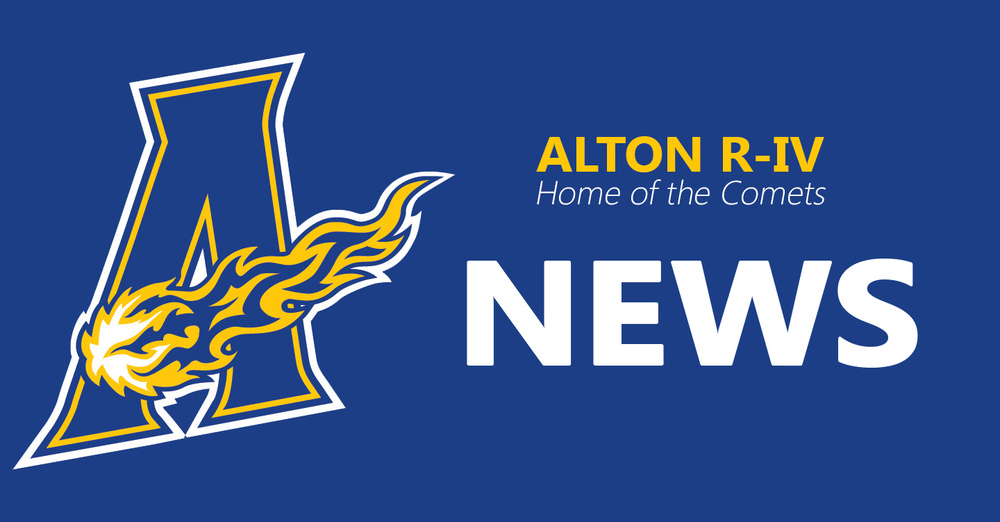 Safe and Sober!
Pamela Gilliland
Tuesday, March 29, 2016
On Monday, April 4th, a Safe and Sober Assembly will be held for students in grades 9 through 12. "Missouri Safe and Sober is designed to give high school and middle school students along with their parents and teachers the information they need prevent underage drinking. By properly educating students and their parents on the criminal, civil, personal and emotional consequences of underage drinking, our hope is to encourage safe choices both now and as the students transition toward adulthood." (Missouri Safe and Sober Guide) Alton High School has chosen to use this program this year after reading several positive reviews from other high schools across Missouri.
Did you know that parents are the number one influence on a teen's decision to not drink? Safe and Sober has a parent letter and a parent video that can be found at www.safeandsoberparents.com. The information includes how to start a conversation with your teen about this situation. The materials are a great tool for parents to use.
Alton students will be asked to take a pledge to stay safe and sober following the assembly. Please encourage them to take the pledge and follow it earnestly as they face the temptations of drinking. If you have any questions about the assembly or the program itself, please contact Pamela Gilliland, Alton High School Counselor.