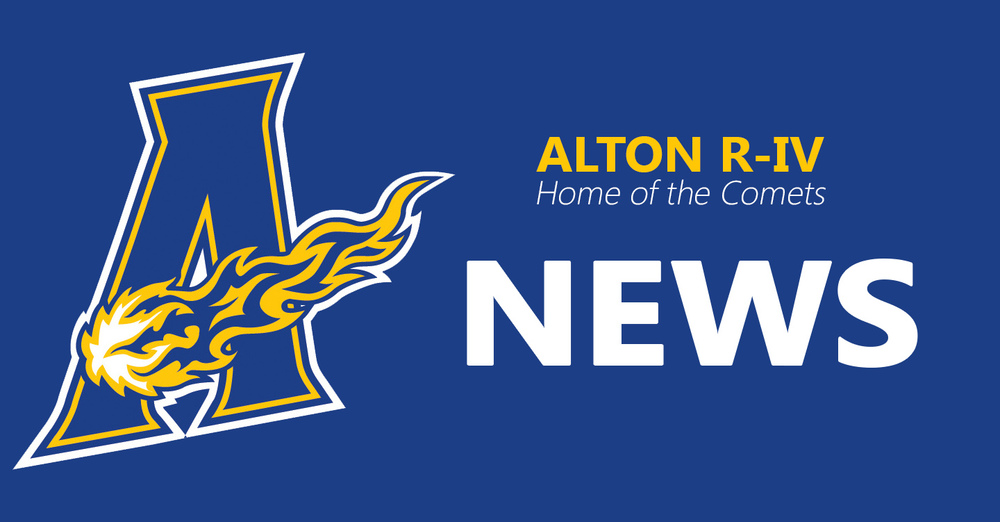 Missouri Safe and Sober Jr. High Presentation
Pam Gilliland
Friday, April 27, 2018
On Monday, April 30, Alton Junior High Students will have the opportunity to participate in activities and view a video as part of the Missouri Safe and Sober Project. This program was developed to encourage students to learn the facts about underage drinking and illegal drugs as well as handling stress and risky behaviors. FBLA and SADD recently sponsored this event for our high school students.
Missouri Safe and Sober also has a parent site where parents can gather information about talking with their children and ways to encourage them to choose to be safe. Below is the introductory paragraph that can be found on the website www.safeandsoberparents.com. We encourage all parents/guardians to view the info on this site and start talking with your child at a young age.
Safe and Sober Parents, a program of Missouri Safe and Sober, provides information for parents to help change the culture of underage drinking and substance abuse. Unfortunately kids do not come with a manual and if you are raising teenagers there is probably a few times you wish you had one. The good news is when it comes to helping you navigate the ever-changing world of teen alcohol and substance abuse we are here to help. We hope the information found on this site will help answer questions and help you navigate keeping your kids free from alcohol and drugs.
This website is designed to help you set limits and expectations for your teens regarding underage drinking, drugs, stress and other risky behaviors. You can either use the search feature located on this homepage, or you can browse through the articles and videos by topic.
Why is this information so important for you? Your teen is listening! One of the best things you can do to prevent teen substance abuse is to simply start a conversation with your teen. This conversation may be tough at first, but it will be worth it in the long run to protect your child. We have numerous articles on this topic, everything from getting the conversation started to the best way to follow up.
Life can change in an instant. Underage drinking and drug use has effected far too many families and teens across the state of Missouri. Life is all about choices. Sometimes choices are made for us, but the choice to take responsibility and set limits for your teen concerning alcohol and drugs is up to you.
You are not alone in this journey! We hope you find support and resources on this website as we all work together to keep teens safe and sober.