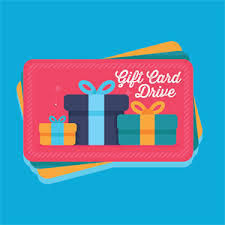 Alton Elementary Gift Card Drive
Tonya Willard
Wednesday, August 29, 2018
The children at Alton Elementary will be collecting gift cards for families in need from now until the end of September. Our drive will help families in our school district. Community drives like ours help make sure children and their families can get assistance when they need it.
Recently, two different families in our district have lost their homes in house fires. In addition, we also have students who come to school each day in need of particular items- such as shoes, clothes, or even food for their homes. It is our hope to have funding available to collect essential items for our students in times of distress, as well as on a daily basis. The gift cards will allow staff members to have quick access to items for students whenever they may need them. As educators at Alton Elementary, we promise that all gift cards will be used responsibly and with the best intentions of helping students in need.
Donations will be collected each morning at the school entrance and in each classroom. Gift card donations to places like Dollar General, Wal-Mart, Harps, and even cards that can be used anywhere would be greatly appreciated. If possible, please make sure that the cards you donate do not require additional activation fees. If you would like to give cash, please make your check payable to the Alton PTO. All monetary donations will be used to purchase additional gift cards.
Please give what you can. Even an amount that may seem small to you can make a huge difference in a child's life. Every single donation helps, and together we hope our combined donations will have a positive impact on those in need. Thank you in advance for helping to make a difference in the lives of our students!
"Every kid is one caring adult away from being a success story."