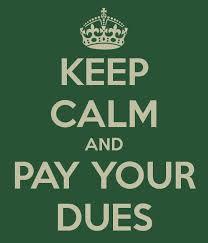 Club Dues
Alton Comets
Thursday, September 22, 2016
Beta - $7.00 due by September 30th
Art Club-$20 due by September 30th.
FFA - $20 due by October 13th. The first 40 with good grades get to go to Ozark Farm Fest on October 7th.
Science Club- $20 This includes a t-shirt. Your application and dues are due no later than October 3rd.
FCCLA- $15 for new members and $10 for previous members. Due by September 28th.