APRIL 4, 2023, PROPOSED OPERATING LEVY INFORMATION
Alton currently has the lowest allowable state Tax Levy allowed by the state of Missouri. We are a dollar less than Thayer, a dollar and a quarter less than Koshkonong. We are at $2.75 while Couch is at $4.1081. We have been at this tax levy for over 30 years without increased local support for schools.
Of the 517 school districts of Missouri, 458 schools have a higher levy than Alton R-IV.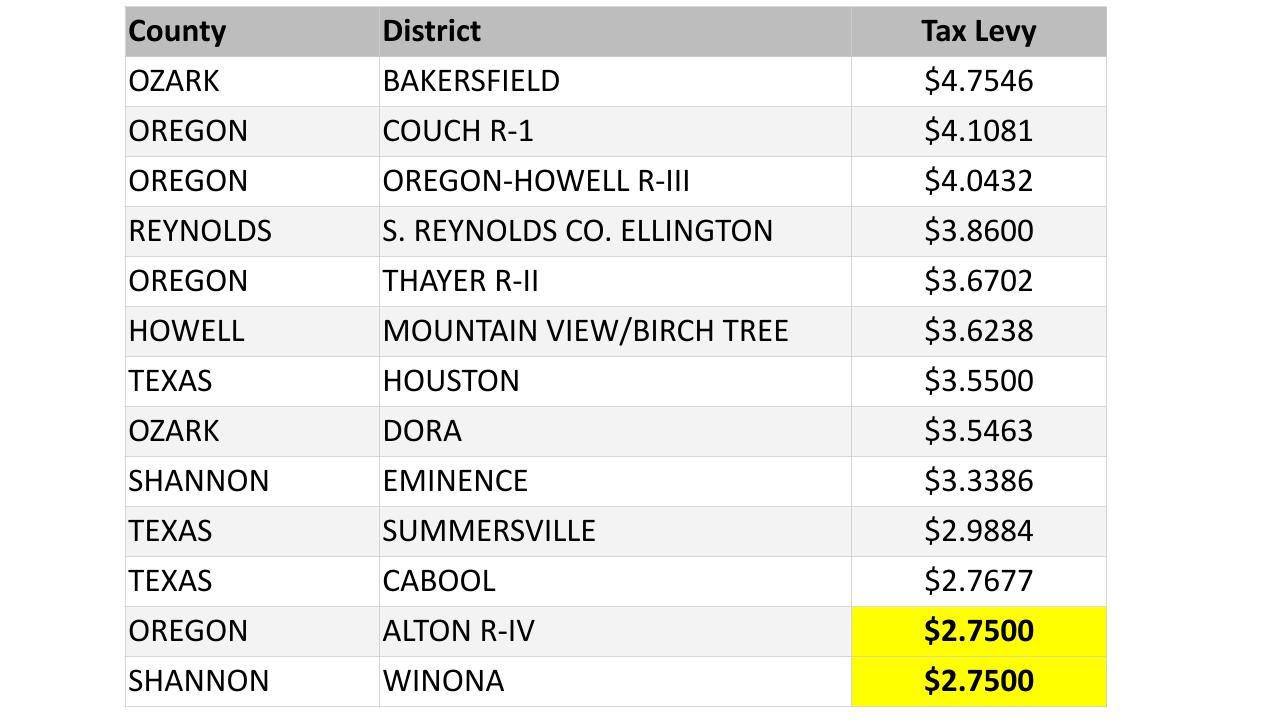 You may check the combined levy of any state in Missouri by clicking here: