Congratulations to our Alton Hoop Shoot winners. They advance to Thayer this Saturday to shoot. 8-9 girls- Breeze Simmons 8-9 boys- Gabriel Simmons 10-11 boys- Elijah Trantham 12-13 boys- Jarren Holesapple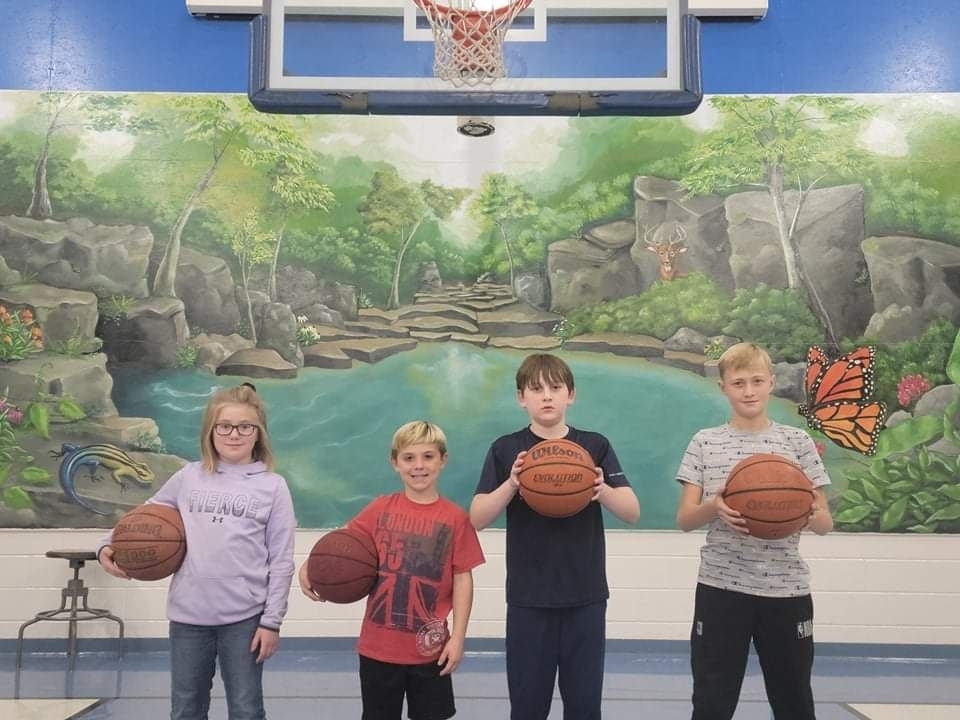 Peewee Cheer Information!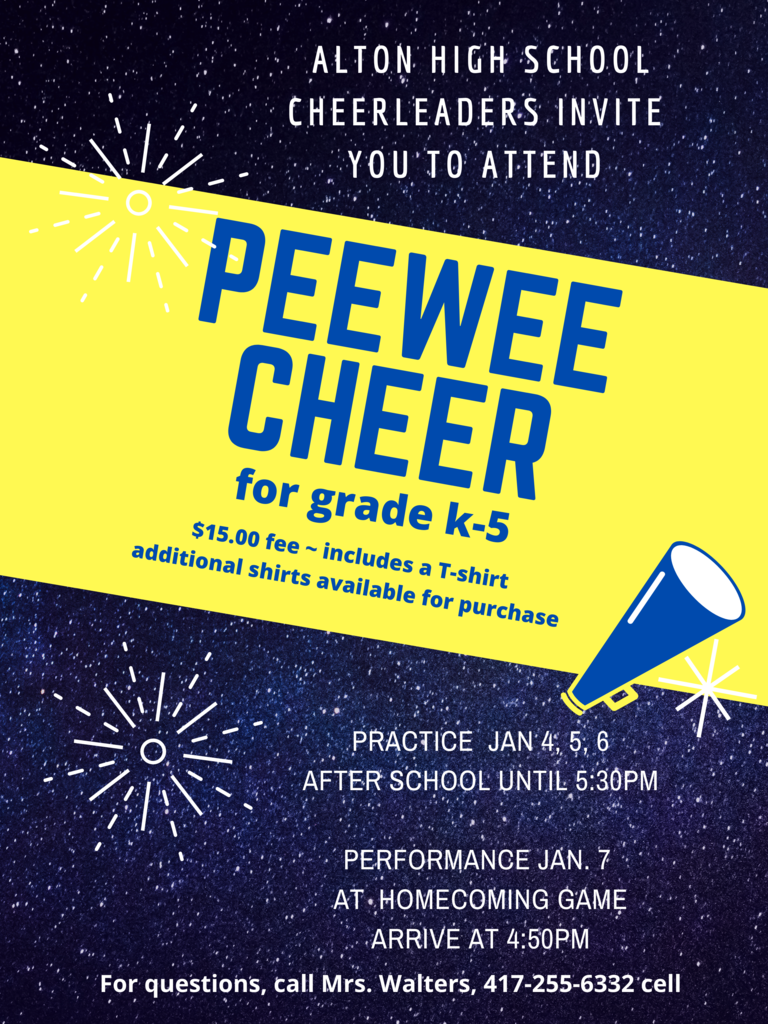 Families: If you are interested for your child to participate in virtual courses for the 2nd semester, our enrollment will be December 6-8. As a reminder, we use the Launch program through Springfield Public Schools. If you would like to be considered for this, please call the school to set up an appointment with Beverly Goans at 417-778-7215 or by email
beverlygoans@alton.k12.mo.us
. There is an application process and it will be reviewed by a committee to determine if virtual courses are in your child's best educational interest.

2nd grade Alton Comet boy's basketball team has a fun night at the Civic Center watching some West Plains Grizzly basketball.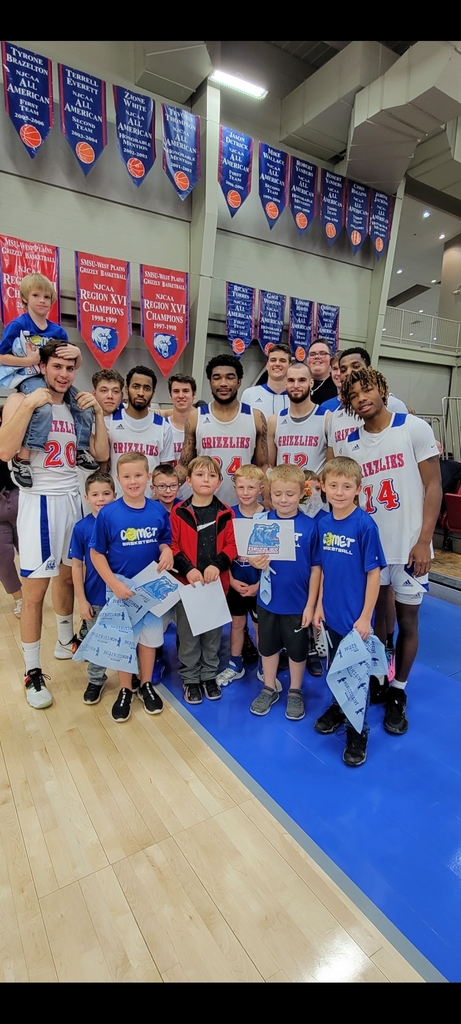 #ChristmasSpiritWeek at #AltonElem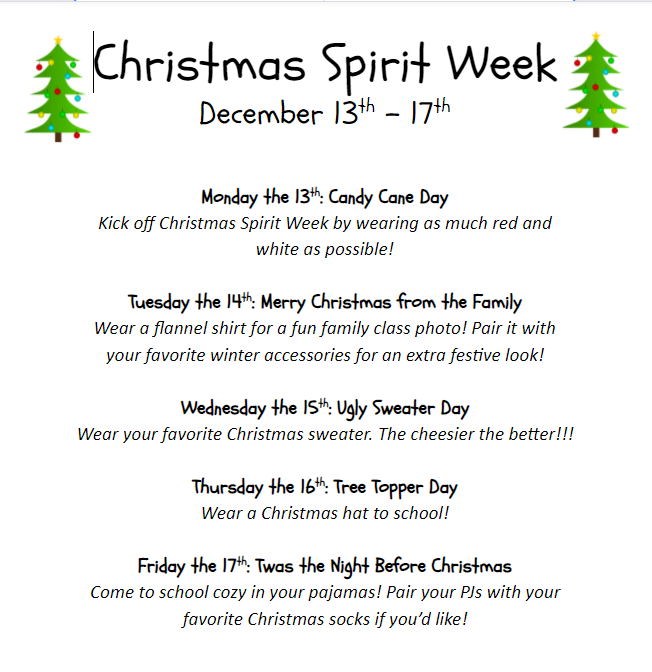 Open Library will be cancelled for today, November 30, 2021.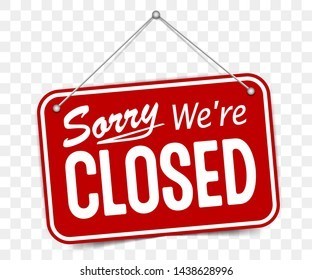 All families with children preschool age or younger who live in the Alton School District are invited to attend this event! We hope to see you there!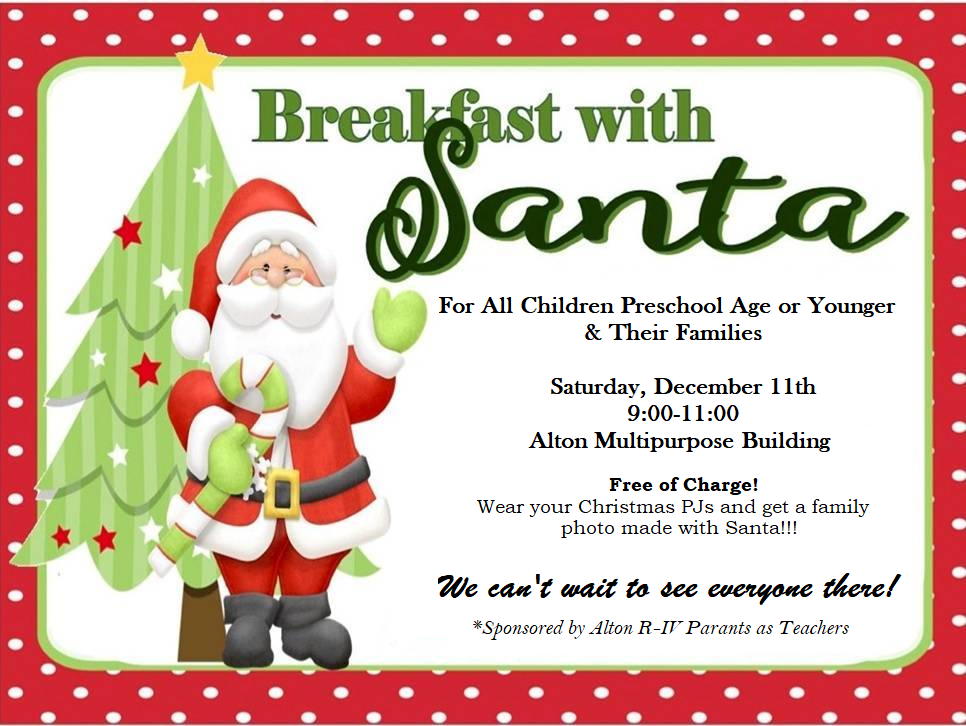 The cookie dough sold for the elementary PTO fundraiser will be ready for pick up this Monday, November 15th in the Multi purpose building from 3:00 until 5:30. Due to the lack of storage space we ask that you please make arrangements to pick up your child's order during that time on Monday, November 15th. Thank you for another successful year of fundraising for our students!
Alton Elementary PTO Cookie Dough Orders will be ready for pickup on Monday, November 15, 2021 from 3:30-5:30 p.m. in the Elementary Multipurpose Room. Please make plans to pick up your student's cookie dough as we do not have storage space for remaining products. Thank you to all parents and students for your support with this fundraiser!

We have recently rewarded some elementary students for great behavior on the bus! Congratulations and great work for showing our Comet Pride on the bus!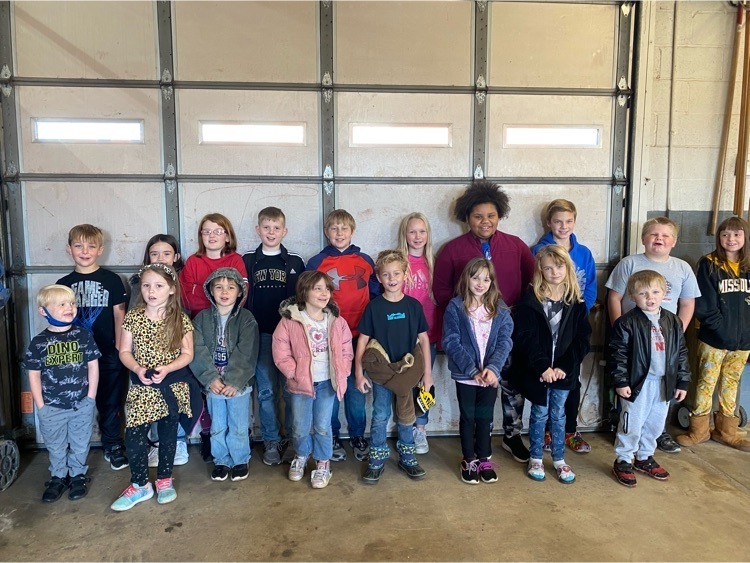 Reminder-Jr. Beta Club Convention and T-Shirt Dues are due on Tuesday, November 9 in the amount of $25.00.

FBLA would like to thank our sponsors - the Alton Bank, Quick Connection and Fuel Express.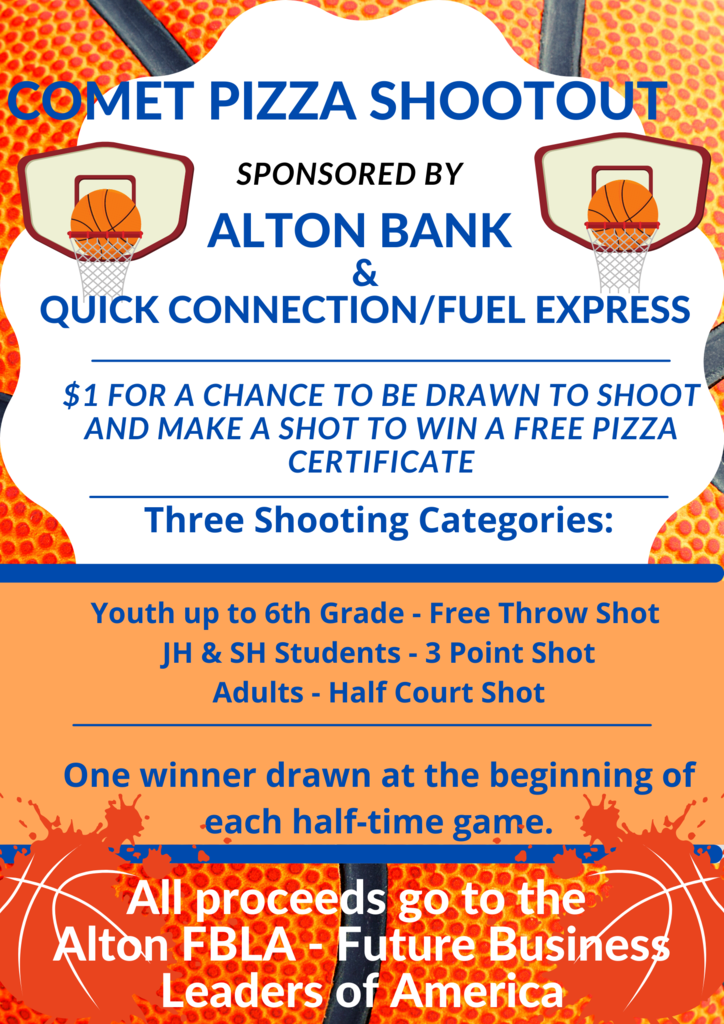 Join PAT today!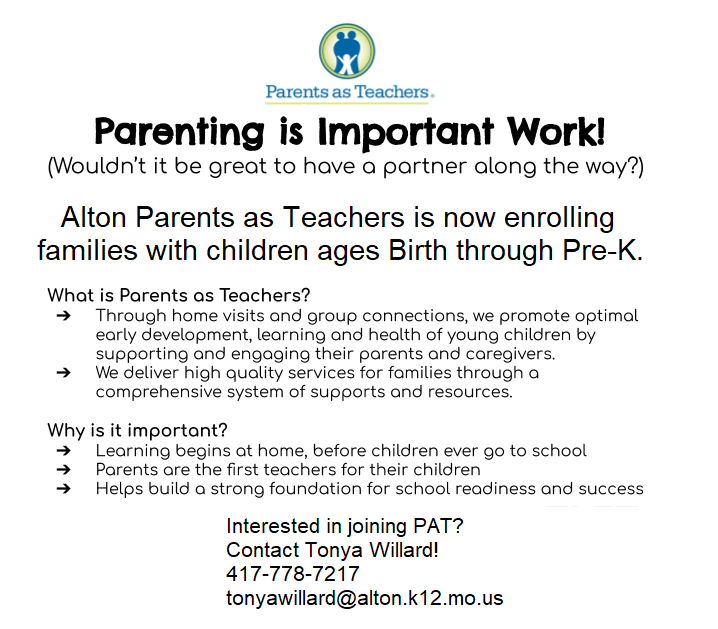 Please Join Us for Our Annual Veterans Day Assembly!!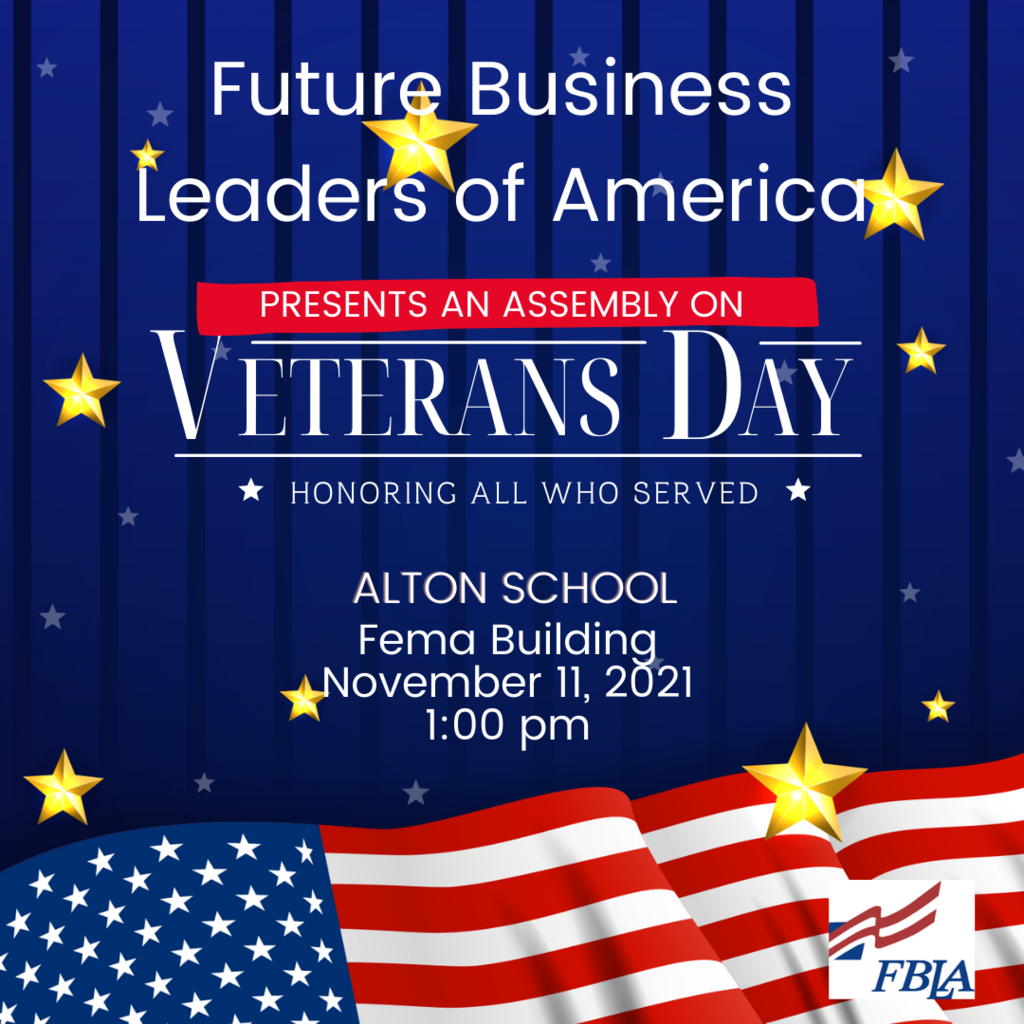 Matilda the Musical Alton High school October 23, & 24 Saturday 7:00 Sunday 2:00

Matilda the Musical Alton High School October 22, 23, & 24 Friday & Saturday 7:00 Sunday 2:00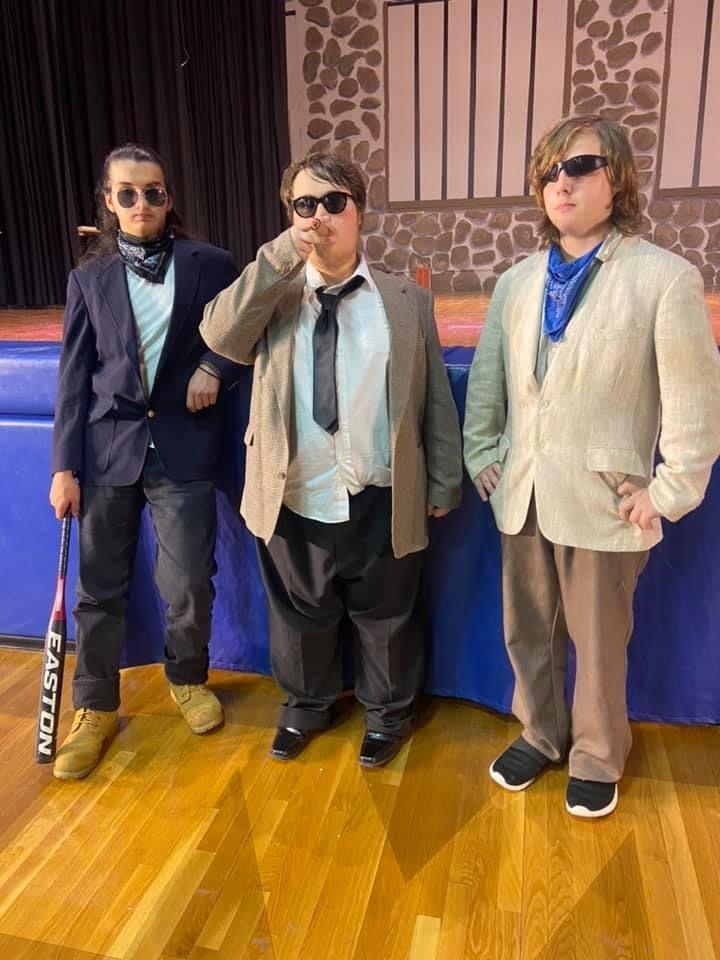 Matilda the Musical Alton High School October 23 & 24 Saturday 7:00 Sunday 2:00

Matilda the Musical Alton High School October 22, 23, & 24 Friday & Saturday 7:00 Sunday 2:00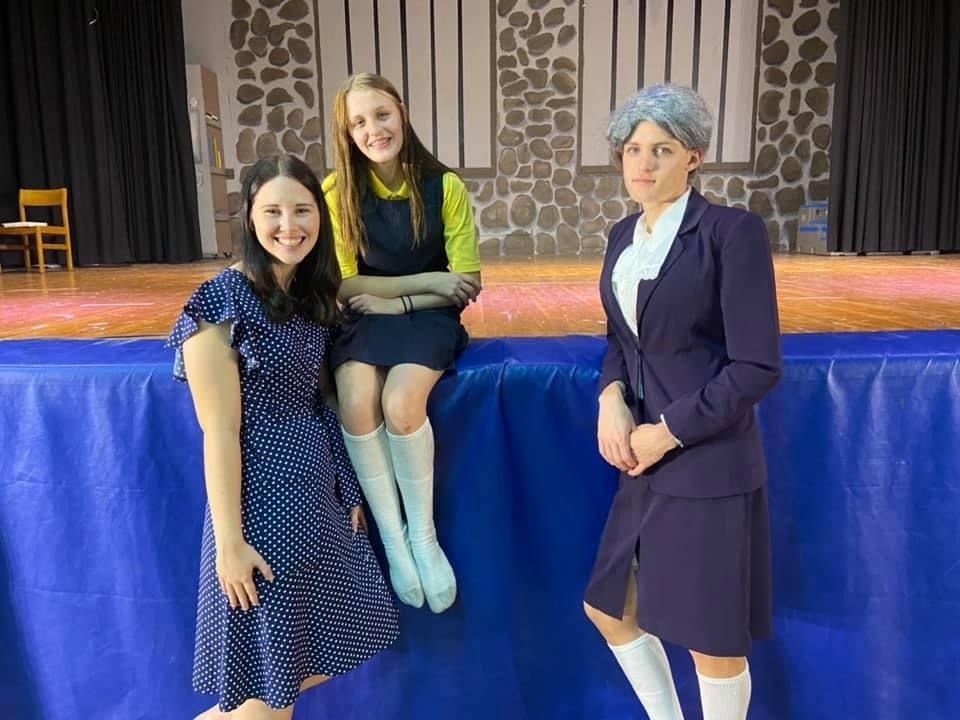 Reminder-Jr. Beta Students can pick-up their Krispy Kreme Doughnut orders on Sunday-24th in the Multipurpose Room from 1:00-3:30. If you cannot pick them up on Sunday they will be in Mr. Cockrum's room on Monday.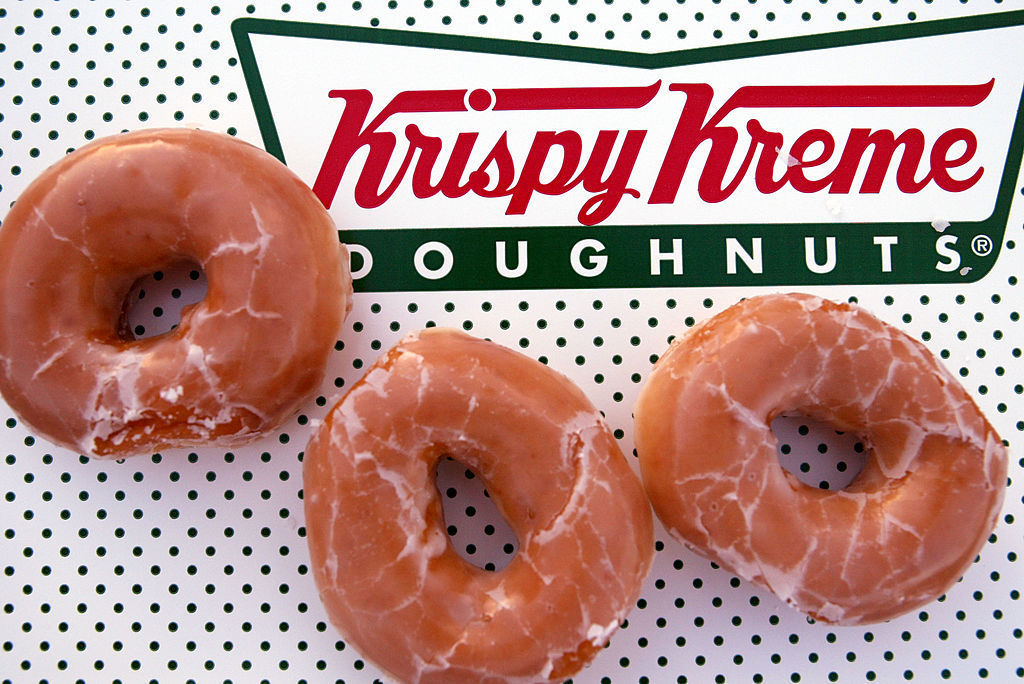 Alton R-IV Covid Protocols Update (Adopted at the October 14, 2021 Board Meeting). Our primary goal is to provide a safe and healthy environment for our students and staff. Our efforts have been defined based on recommendations of state and local health departments and the CDC. Guidance will evolve as new information and recommendations become available. A mask is considered to be a device that covers the nose and mouth. Shields are not considered acceptable.We follow the CDC guidelines for masking. For more guidance visit:
https://www.cdc.gov/coronavirus/2019-ncov/prevent-getting-sick/about-face-coverings.html
All Alton R-IV students (grades preschool-12th) and staff will be required to wear a mask, if/when a mask mandate is enacted. It will not matter if you are vaccinated. All students and staff will be required to wear a mask when riding a school bus. This is a Federal regulation and has not changed with this update. Disposable masks will be provided upon request for both students and staff members, if needed. Masks are not required when at recess, P.E., or meal time. Masks are not required to be worn at public events (plays, ball games, choir performances, etc.). If the number of quarantined students/staff drops below 5% of the student/staff campus population for a two week observation period, the mask mandate will be lifted. However, the mask mandate will be reinstated if the number returns to 5% or more of campus individuals in any two week window of time. Alton R-IV has gone below the 5% of the campus population being impacted by COVID though quarantine or a positive test for the most recent two week period, thus beginning Monday, October 18, 2021 masks will not be required. The mask mandate will be subject to being reinstituted if/when the data meets the outlined 5% criteria.