Just a reminder that school WILL be in session on Monday, January 18th. This is a makeup day from when we were all quarantined.

Tomorrow is "wear your class color" day for the JH/HS. The class colors are as follows: 6th- Red 7th- Pink 8th- Purple 9th- Yellow 10th- Blue 11th- White 12th- Black We look forward to seeing everyone particpate!

Second quarter grade cards will be sent out today. If you have an email on file, your child's report card will be sent via email. If not, please expect to receive a paper copy. If you have questions or concerns, please contact your child's teacher or the building principal.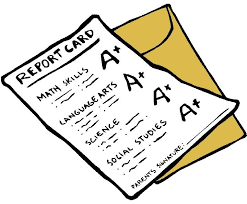 Next week is homecoming! Show your support by participating in spirit week!

Mr. Reed and some of our JAG students worked in frigid weather this week to remove the Christmas decorations from the courthouse. Learning job skills is important but it is equally important to teach our students the value of volunteerism and love for your community. We are so proud of this program and what it has done for our students.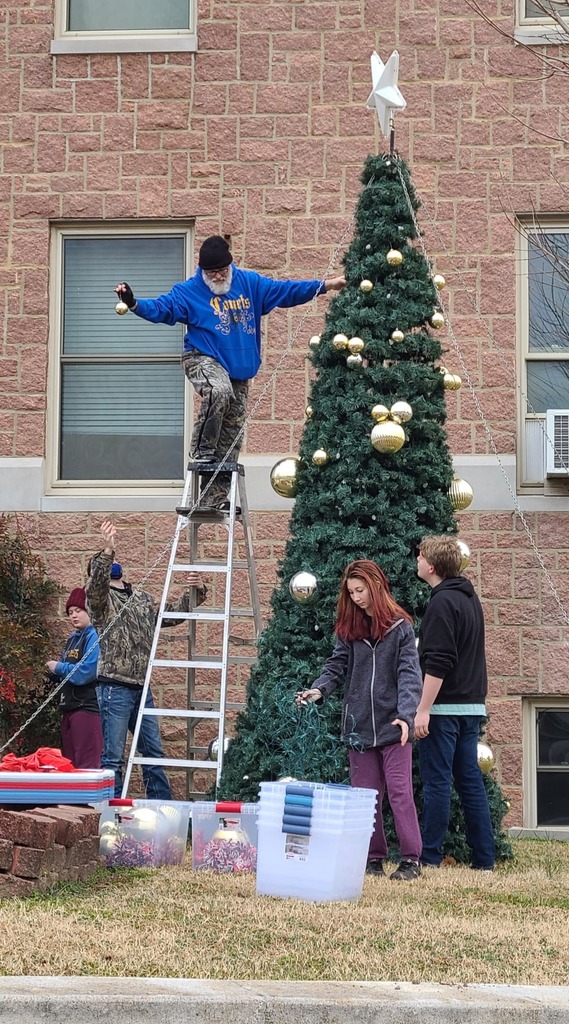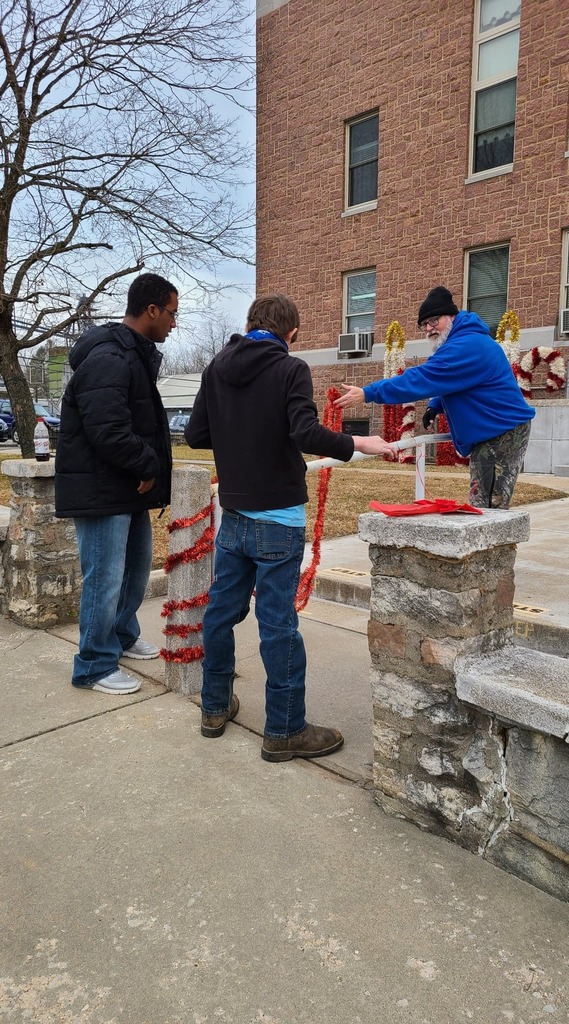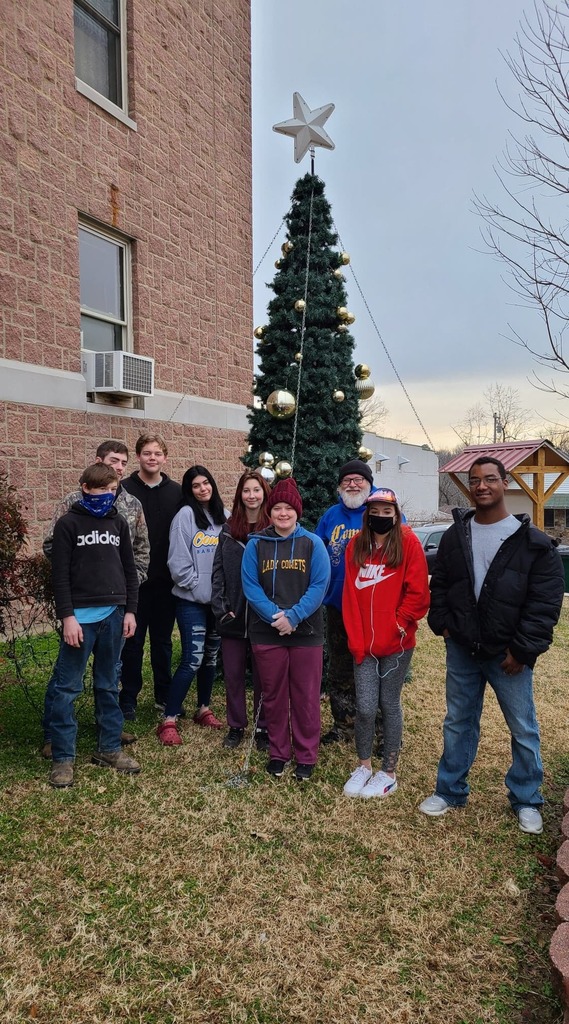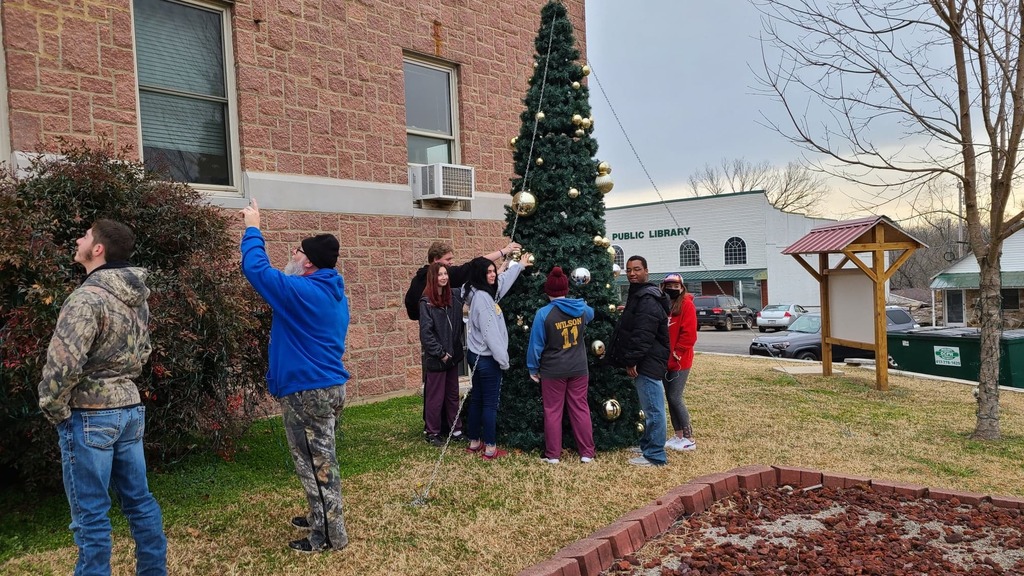 Revitalizing a community requires meeting its most basic needs. In the Missouri farm towns that feed America, 1 in 4 low-income families are worried their kids do not have enough to eat between lunch and breakfast the following day. Life 360 Community Services is working to change this statistic! They have partnered with Missouri schools and the USDA to fuel the growing minds and bodies of students after school to reverse the damaging effects of food insecurity. Thanks to Life 360 Community Services, every student at Alton R-IV, grades preschool through 12th, will now be taking home a snack each and every day! This includes a milk as well as a few other delicious snacks. This is an incredible program and Alton R-IV is grateful to be a part of it! From the bottom of our hearts, thank you Life 360! #Life360CommunityServices #CometFamily #StudentsFirst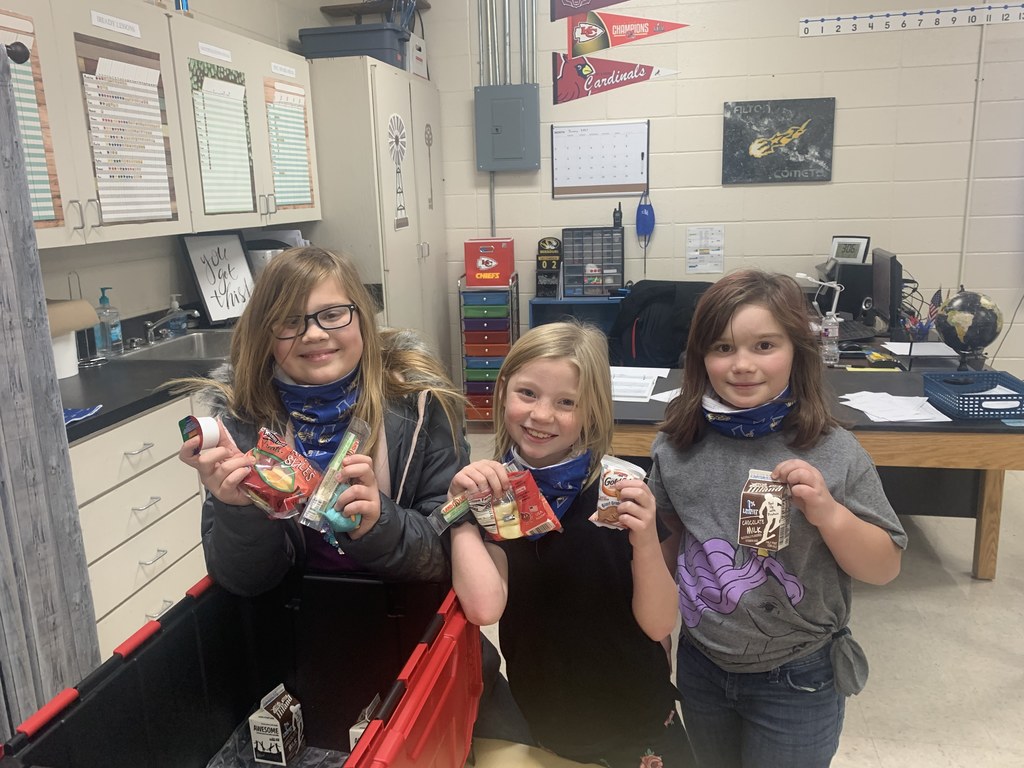 Huge thank you to Burger Palace and Kristie Rackley for giving our whole 3rd grade the best Christmas party ever.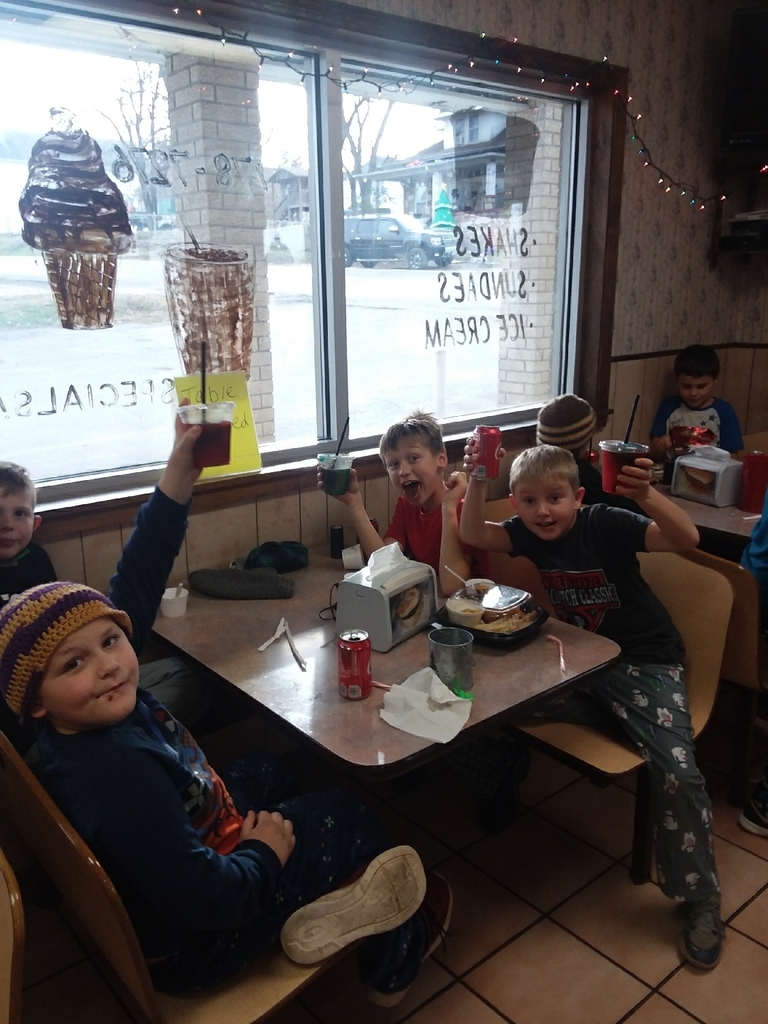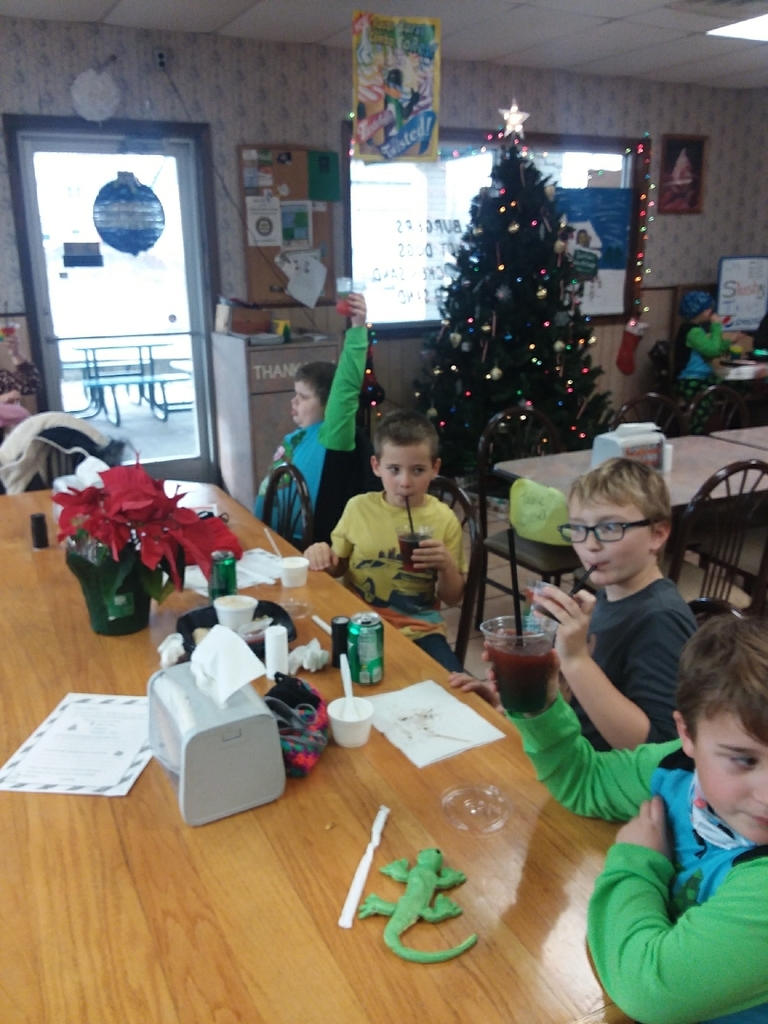 Order your 2021 yearbook online to receive a discount! Click the link below and search "Alton School", choose the city and state, and our district will pop up.
https://yearbookforever.com/
REMINDER--PTO Cookie Dough Orders are ready for pickup from 2:00-6:00 p.m. today, 12/14/20. Please make arrangements to get your students orders today as we do not have storage space this year. Orders can be picked up in the Elementary Multipurpose Room. Thank you!

Next week is Christmas Spirit Week at #AltonElem! Please join us for 5 days of Christmas fun!!!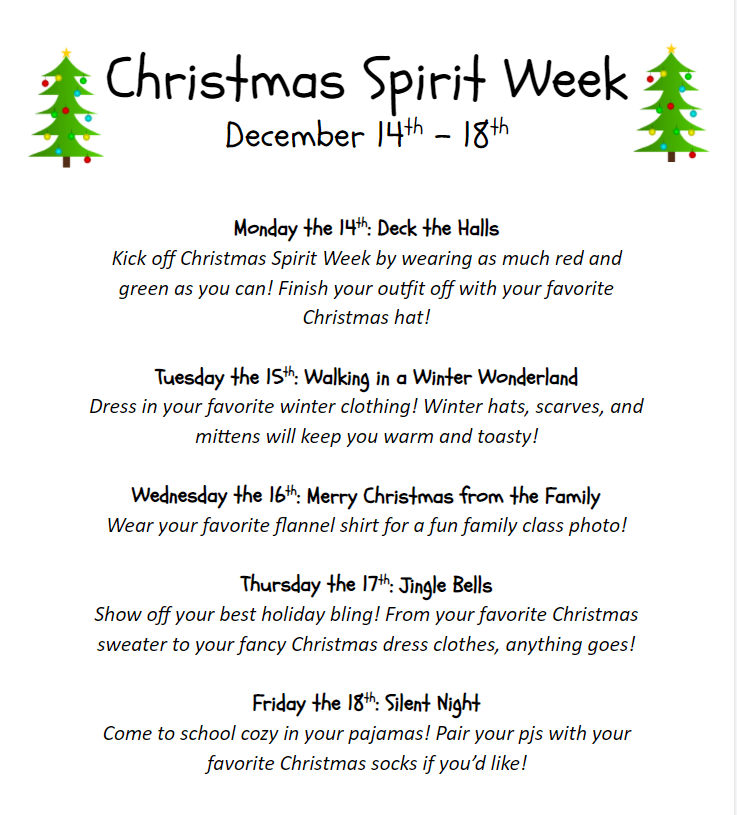 Thank you so much to Alton Drugstore for the amazing treats. These are used to reward students for their success and progress in iReady!!

Even though it wasn't a traditional Christmas Program, the students enjoyed singing for everyone today!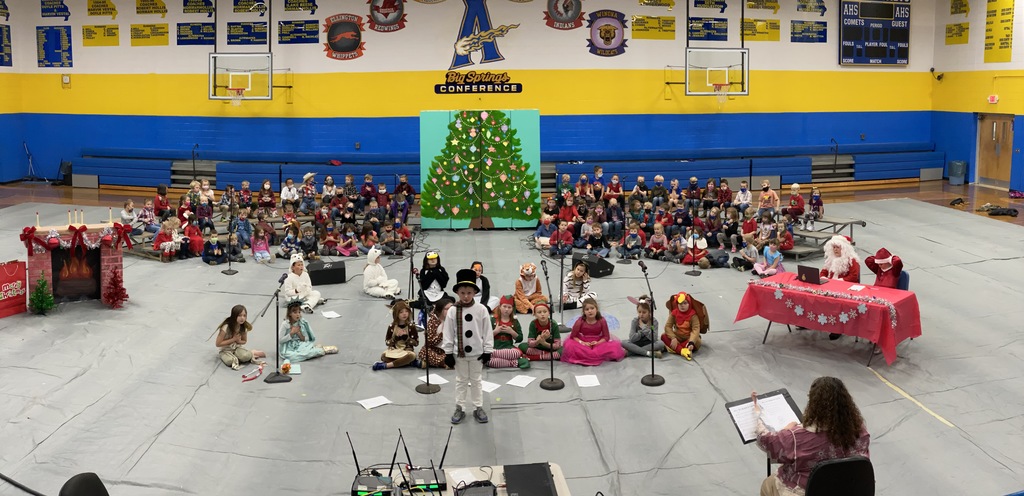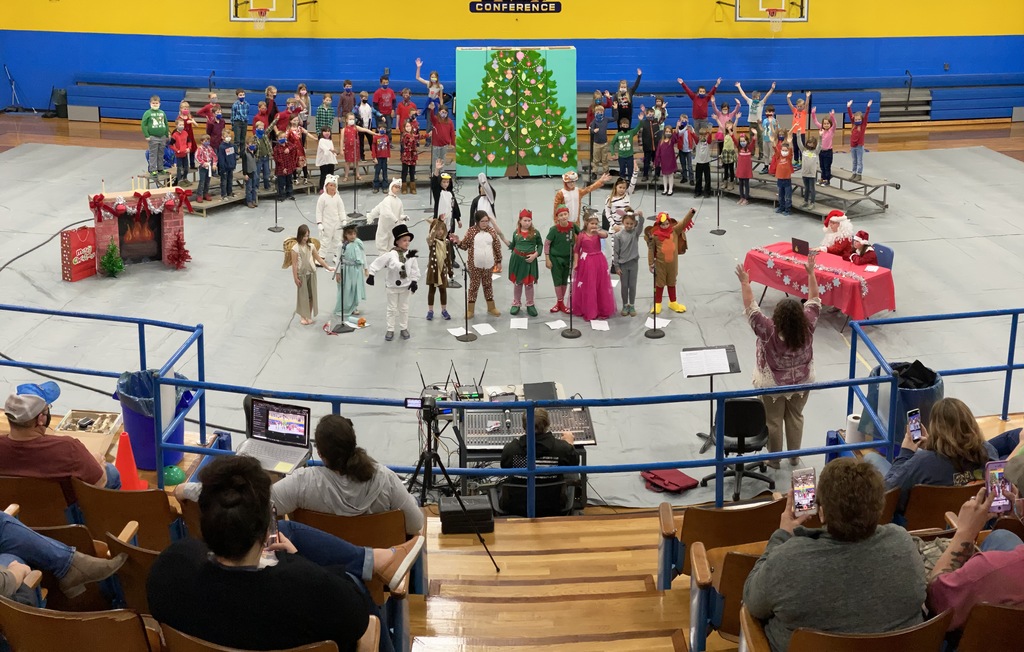 Elementary Christmas Program 2020 Kingergarten-3rd.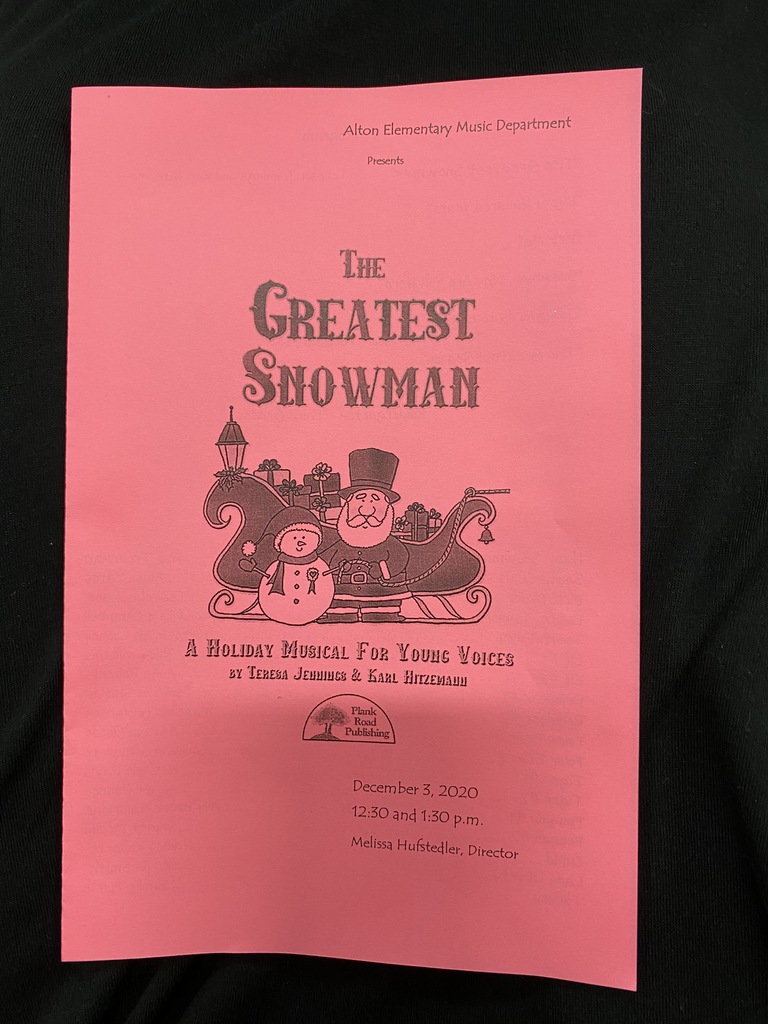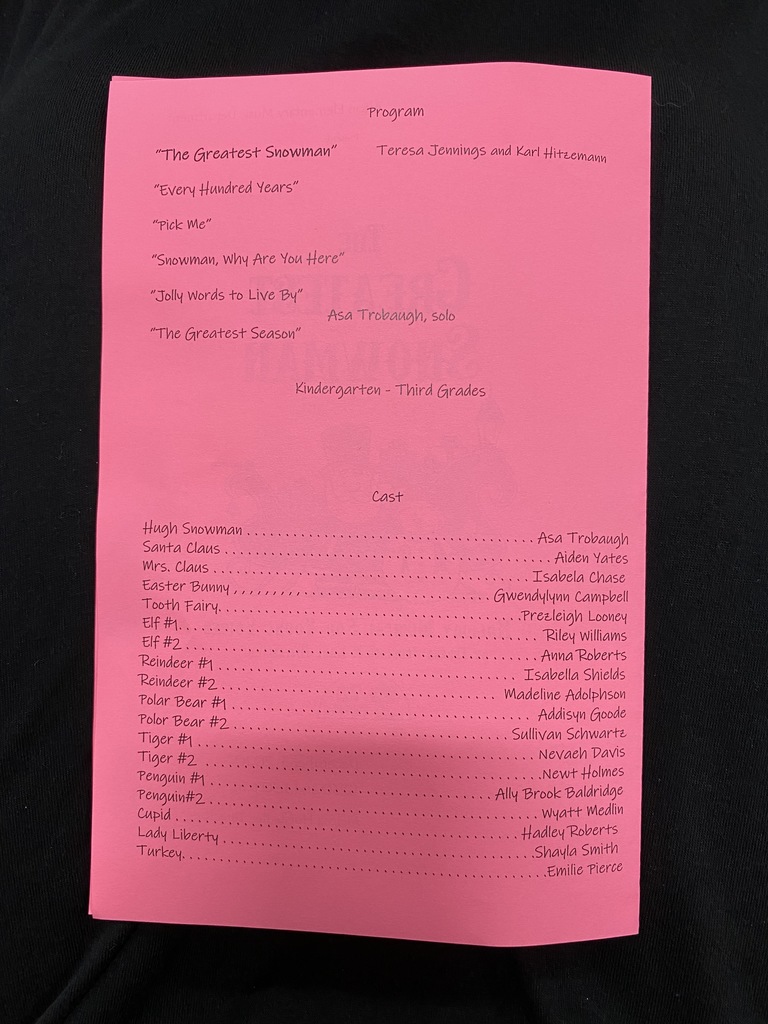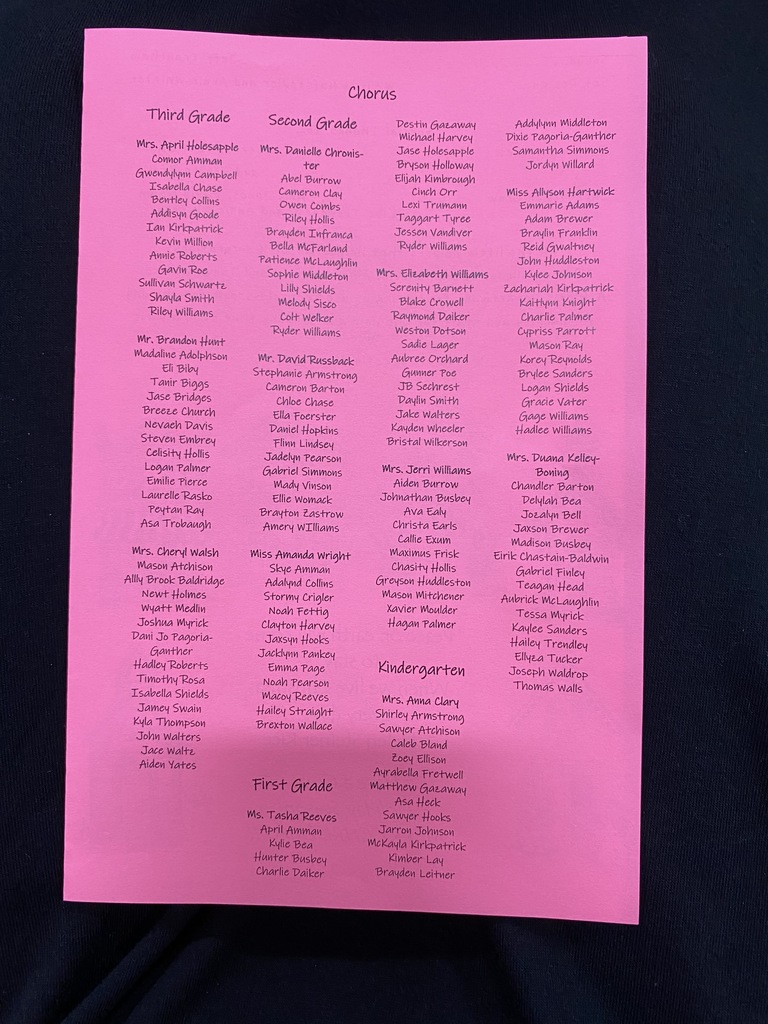 Please see the Facebook post or check the website for information explaining the format for the Elementary Christmas program. Because of the situation with COVID, we are having to make some adjustments to the presentation.

Elementary Christmas Program information for December 3, 2020. This is not an ideal situation for students or parents, but we are thankful that we are still able to provide this opportunity for our students and broadcast this for parents, grandparents and other community supporters to view.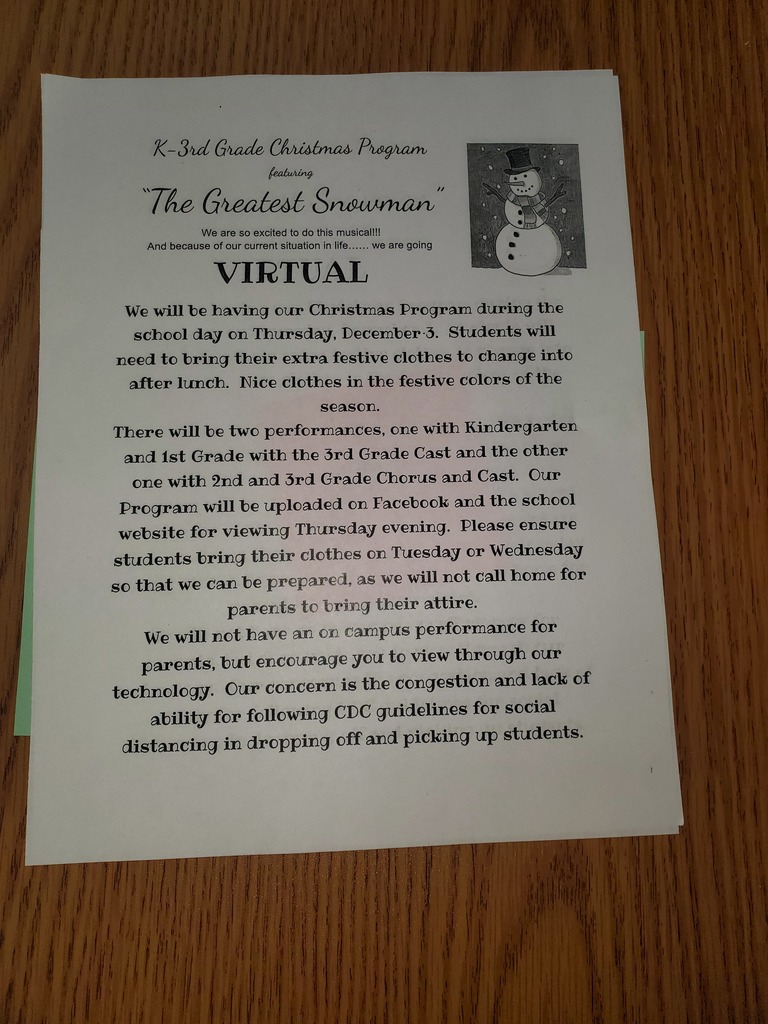 Hey parents! Check out this neat idea! One of our teachers attached student masks to lanyards in order to keep students from losing them during lunch and recess times. We thought this was a really cool idea and wanted to pass it along to all of you! She chose to use the break away style to ensure student safety. Our teachers are the best :)

Below are the basic guidelines for our virtual options in the spring: 1. An audit team will review your application. 2. You will receive the notification of the team's decision within 10 business days. 3. Your child MUST have attended Alton R-IV or been enrolled in a Missouri approved virtual course for the prior semester before being allowed to enroll. 4. Your child's grades the prior semester must be at least 70% or higher. 5. You must have a strong internet connection and a device (other than a cell phone) that has a camera. If you choose to enroll your child in our virtual option for the spring semester, you must schedule an appointment to come in on Tuesday, December 1st. Open enrollment will officially close on Wednesday, December 2nd. To obtain an appointment, please email
hollyreese@alton.k12.mo.us
or contact a building counselor.

Please review the updated mask mandate guidance below. Note that GAITERS are now deemed acceptable. They MUST be 2-ply.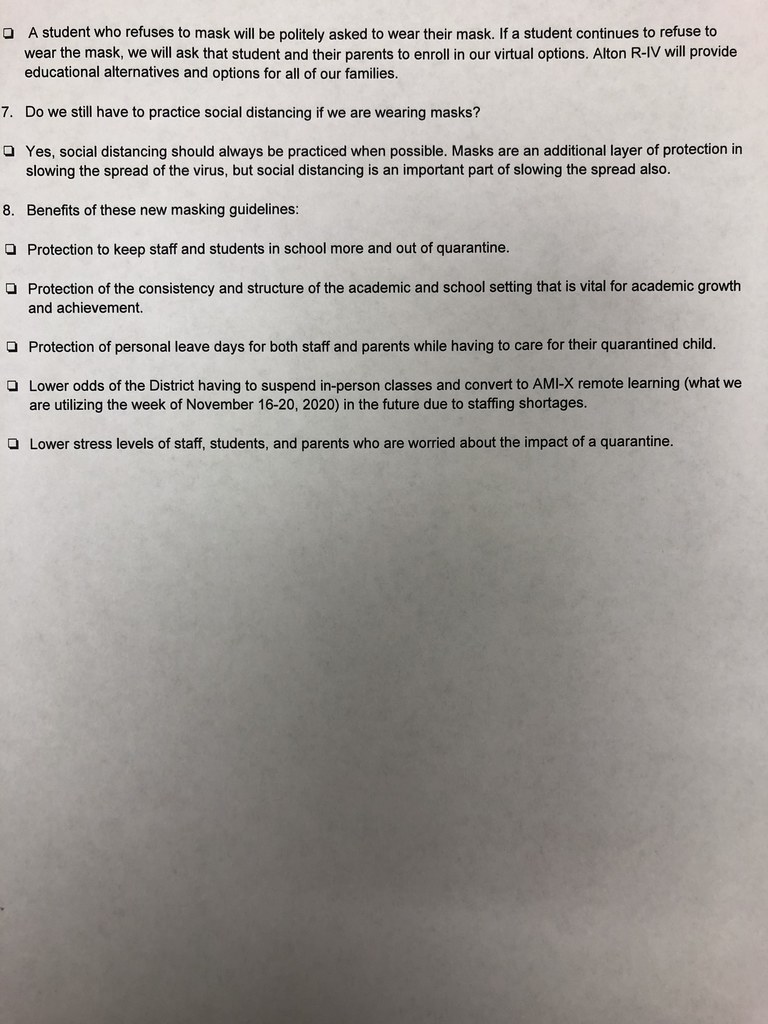 Alton R-IV COVID-19 Update As many of you are already aware, on November 12, 2020, Missouri Governor Mike Parson, MO-DESE Commissioner Margie Vandeven, and MO-DHSS Director Dr. Randall Williams announced new COVID-19 guidance for Missouri Public Schools. The Press Release from Governor Parson can be accessed here:
https://governor.mo.gov/press-releases/archive/governor-parson-announces-changes-states-k-12-school-quarantine-guidance
It has been eight months since COVID-19 first impacted decisions and protocols at Alton R-IV. The COVID-19 matter also seems to have no clear timeline for its conclusion at this point, either related to public schools or our lives in general. I know COVID-19 has directly hurt the personal health of individuals at Alton R-IV and in our community. I also know that COVID-19 fatigue has impacted everyone's stress levels, anxiety levels, and ability to perform what many considers the basic daily activities of life along with hobbies and recreation---whatever those specific details may be for you and your family. Our collective student body has literally lost thousands of days of school attendance so far this year and our employees missed hundreds of days of work this year due to COVID-19 close contact quarantine rules. We have followed MO-DHSS and Oregon County Health Department guidance at all times, and will continue to do so. To date, the required 14 day quarantine for any individual deemed a close contact from the date of last exposure to a COVID positive person has seemed arbitrary and random to many people, especially in the school setting. The protocols for students placed under quarantine orders as close contacts causes many to have irregular and inconsistent attendance. The protocols for employees placed under quarantine orders as close contacts cause staffing issues and inconsistencies in the classroom, as well as other departments on the Alton R-IV campus. I do believe our mission at Alton R-IV is to provide the best and safest in-person education and complete school experience we can for the students of this community. I do not have a perfect answer to the COVID-19 conundrum related to the Alton R-IV School District. I also do believe we are on an unsustainable path as we currently are operating related to the educational days being lost by students and staffing shortages being created by the current 14 day quarantine protocols for individuals deemed close contacts. On November 12, 2020, Governor Mike Parson offered Missouri public schools a path forward with the announced changes in COVID-19 quarantine guidance for close contacts in the school setting. The requirement of school districts in Missouri to be eligible for this less restrictive form of quarantine protocols for close contacts in the school setting is to also have a Board of Education approved Mask Mandate in place and implemented in good faith. At the November 12, 2020 Alton R-IV Board of Education Meeting after considerable discussion and evaluation, I recommended to the Board of Education that Alton R-IV approve a Mask Mandate to be in place when we return to in-person classes on November 30, 2020 and the motion was approved. I do not think this mask mandate is the perfect answer to the COVID-19 conundrum for Alton R-IV or this community. I don't think a mask mandate is a magical answer on its own outside of the public school realm either. I do believe that since March of 2020, when COVID-19 made its way into our vocabulary and daily lives, this 14 day quarantine relief option proposed and offered by Governor Parson is a better path forward for Alton R-IV from now until May of 2021. The alternative was to not adopt a mask mandate and thus, not be eligible for the 14 day quarantine relief the Governor offered and basically to continue down the same increasingly difficult road we have been on since August. As Superintendent, I sincerely believe implementing a mask mandate to garner quarantine relief as outlined by Governor Parson is a better path forward than the road we have been on since school started in August. To be very clear, there is no way to otherwise achieve the quarantine relief as outlined by Governor Parson for our students and faculty than to have a District wide mask mandate in place. This is a very black and white choice, and while not without reservations, I do believe complying with the mask mandate requirement in exchange for the quarantine relief has more pros than cons for our District. To the parents of students at Alton R-IV, to the students of Alton R-IV, and to the employees of Alton R-IV: This new way of doing things provides an avenue to be able to consistently and routinely be on this campus when each individual is otherwise healthy and symptom free (COVID-19 or otherwise). And in addition to just being here, this new way is an avenue to have more continuity and structure and routine in our school days than we have had literally since last school year, pre-COVID-19. More information and guidance on this change will be provided in the coming days. Respectfully, Dr. Eric Allen Superintendent Alton R-IV