Please Join Us for Our Annual Veterans Day Assembly!!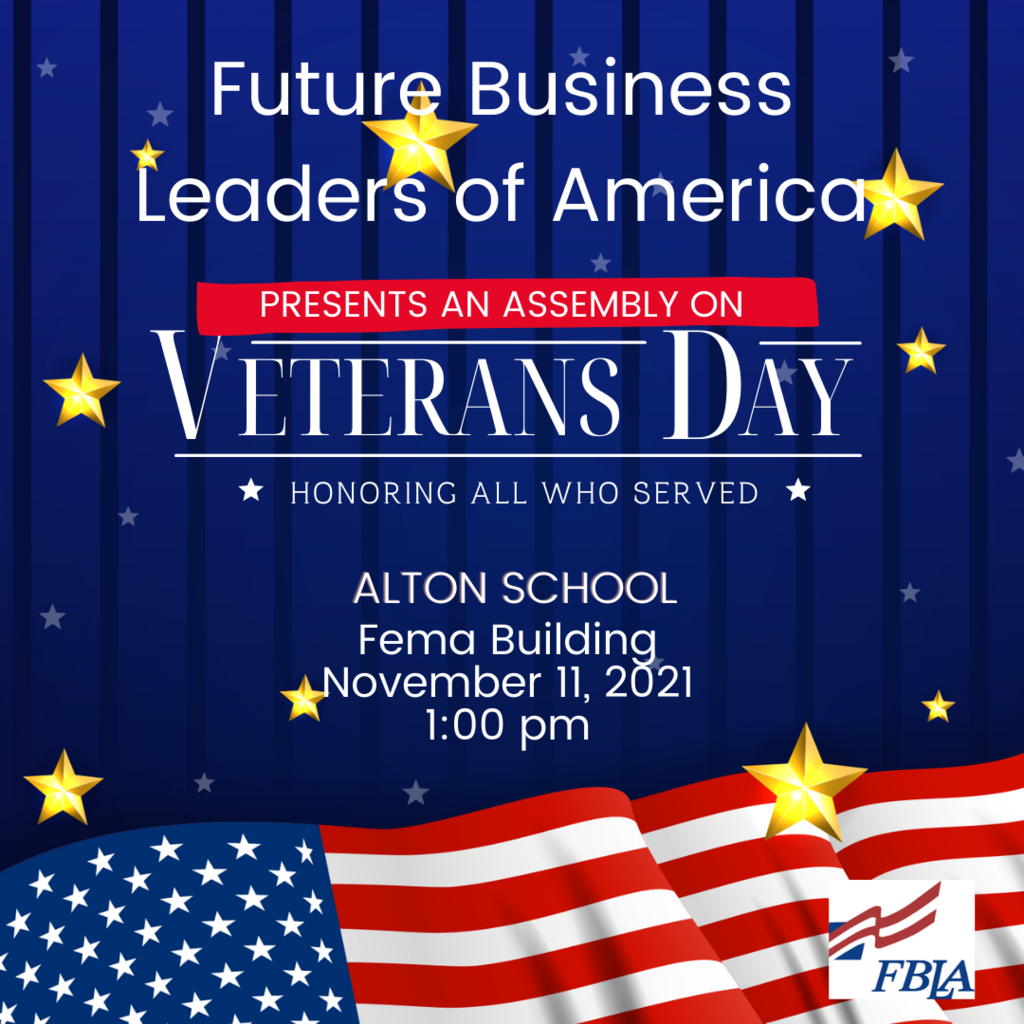 The cookie dough sold for the elementary PTO fundraiser will be ready for pick up this Monday, November 15th in the Multi purpose building from 3:00 until 5:30. Due to the lack of storage space we ask that you please make arrangements to pick up your child's order during that time on Monday, November 15th. Thank you for another successful year of fundraising for our students!
Alton Elementary PTO Cookie Dough Orders will be ready for pickup on Monday, November 15, 2021 from 3:30-5:30 p.m. in the Elementary Multipurpose Room. Please make plans to pick up your student's cookie dough as we do not have storage space for remaining products. Thank you to all parents and students for your support with this fundraiser!

We have recently rewarded some elementary students for great behavior on the bus! Congratulations and great work for showing our Comet Pride on the bus!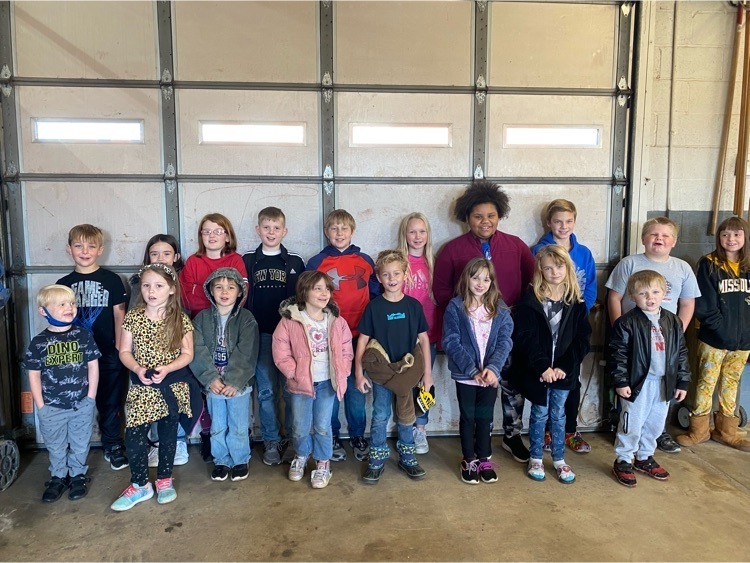 Reminder-Jr. Beta Club Convention and T-Shirt Dues are due on Tuesday, November 9 in the amount of $25.00.

FBLA would like to thank our sponsors - the Alton Bank, Quick Connection and Fuel Express.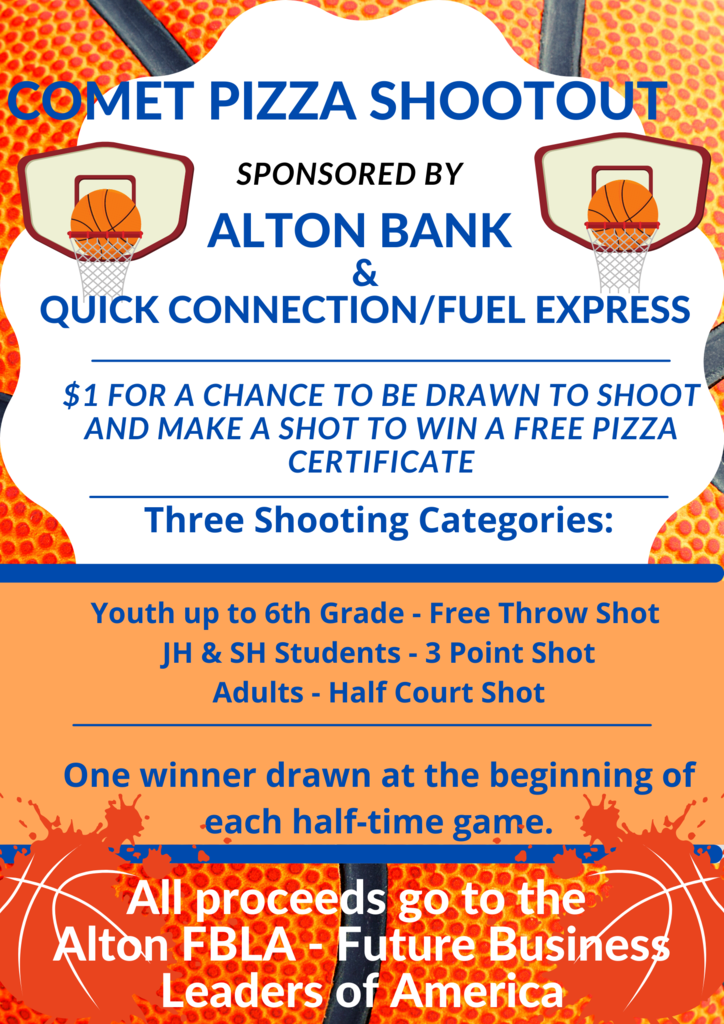 Join PAT today!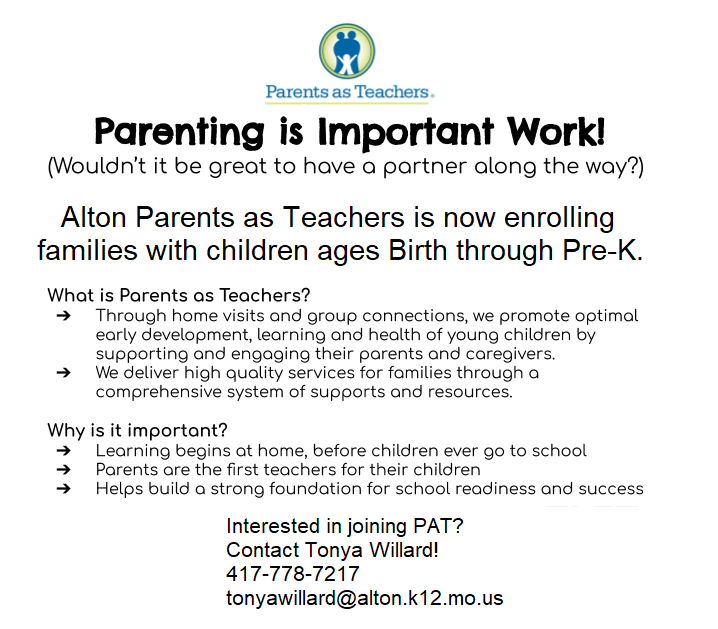 Matilda the Musical Alton High school October 23, & 24 Saturday 7:00 Sunday 2:00

Matilda the Musical Alton High School October 22, 23, & 24 Friday & Saturday 7:00 Sunday 2:00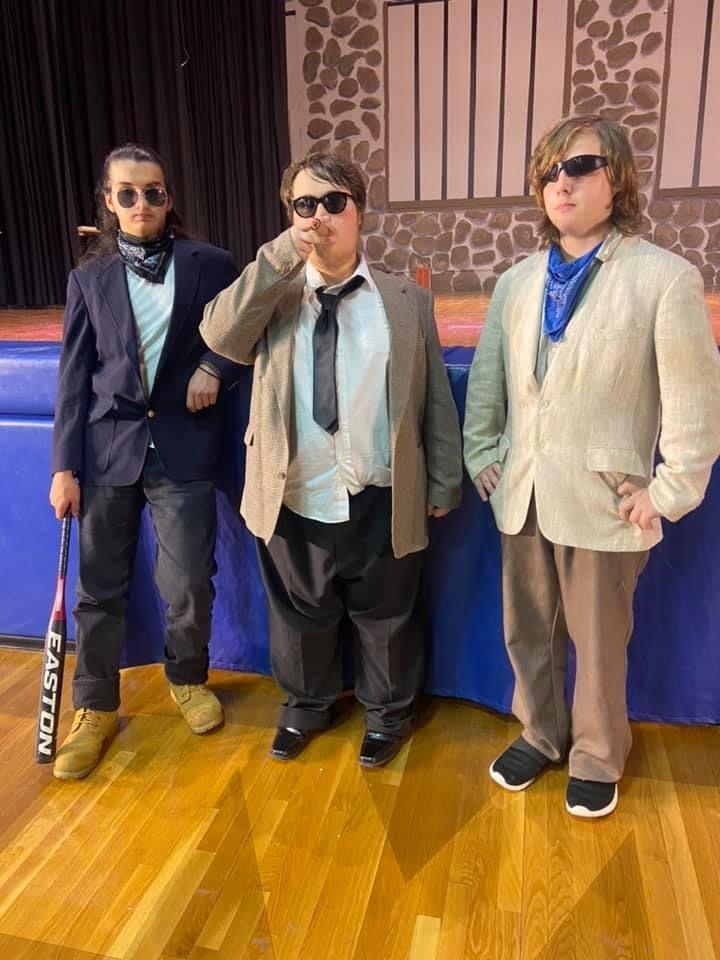 Matilda the Musical Alton High School October 23 & 24 Saturday 7:00 Sunday 2:00

Matilda the Musical Alton High School October 22, 23, & 24 Friday & Saturday 7:00 Sunday 2:00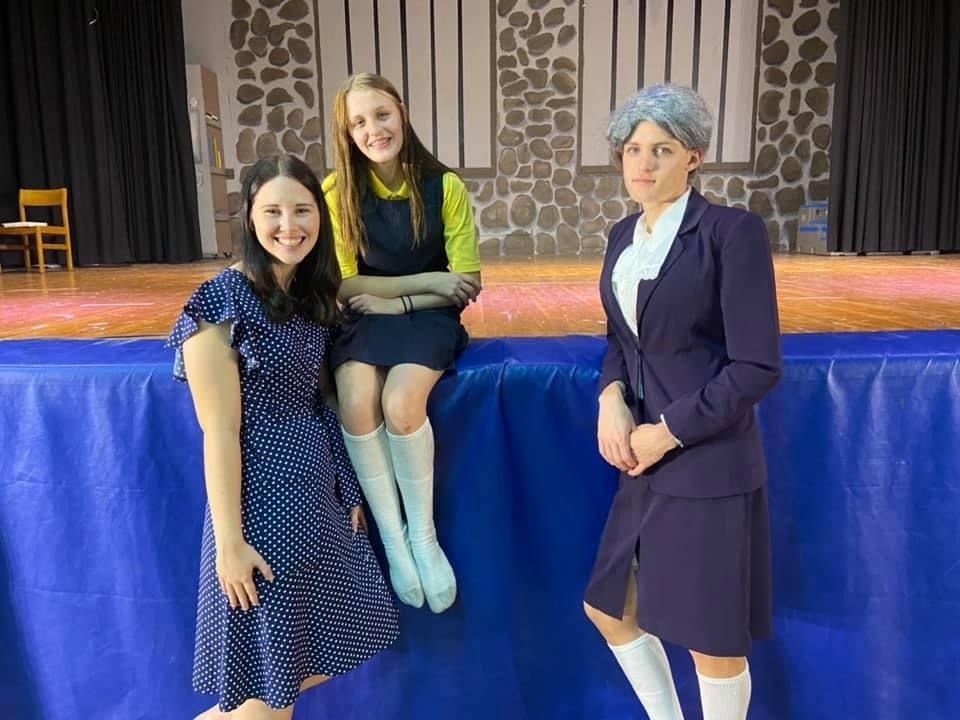 Reminder-Jr. Beta Students can pick-up their Krispy Kreme Doughnut orders on Sunday-24th in the Multipurpose Room from 1:00-3:30. If you cannot pick them up on Sunday they will be in Mr. Cockrum's room on Monday.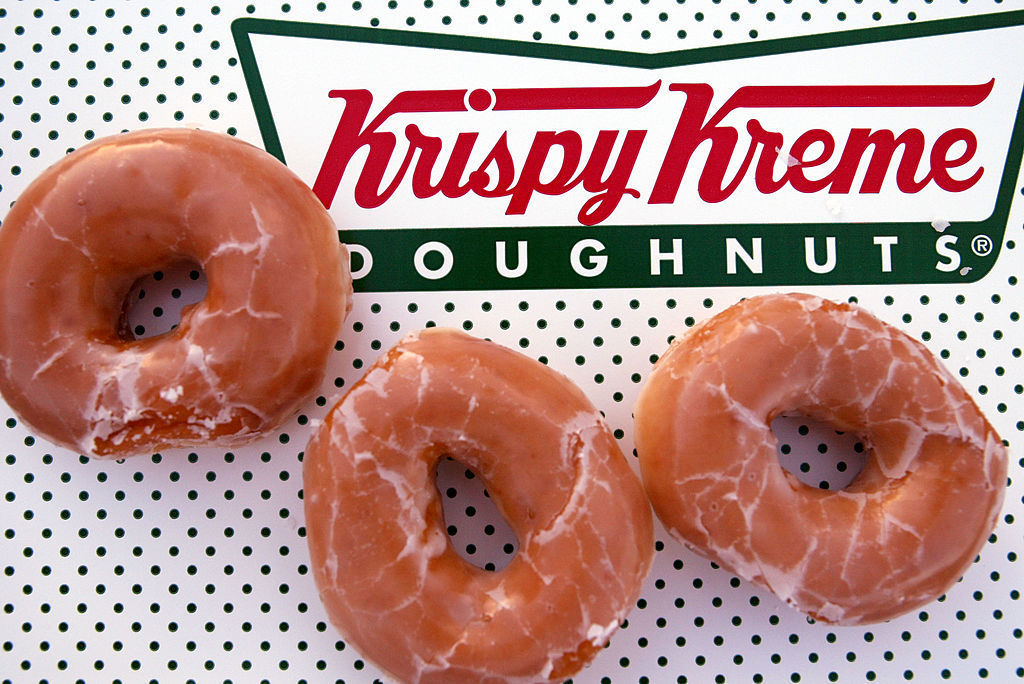 Alton R-IV Covid Protocols Update (Adopted at the October 14, 2021 Board Meeting). Our primary goal is to provide a safe and healthy environment for our students and staff. Our efforts have been defined based on recommendations of state and local health departments and the CDC. Guidance will evolve as new information and recommendations become available. A mask is considered to be a device that covers the nose and mouth. Shields are not considered acceptable.We follow the CDC guidelines for masking. For more guidance visit:
https://www.cdc.gov/coronavirus/2019-ncov/prevent-getting-sick/about-face-coverings.html
All Alton R-IV students (grades preschool-12th) and staff will be required to wear a mask, if/when a mask mandate is enacted. It will not matter if you are vaccinated. All students and staff will be required to wear a mask when riding a school bus. This is a Federal regulation and has not changed with this update. Disposable masks will be provided upon request for both students and staff members, if needed. Masks are not required when at recess, P.E., or meal time. Masks are not required to be worn at public events (plays, ball games, choir performances, etc.). If the number of quarantined students/staff drops below 5% of the student/staff campus population for a two week observation period, the mask mandate will be lifted. However, the mask mandate will be reinstated if the number returns to 5% or more of campus individuals in any two week window of time. Alton R-IV has gone below the 5% of the campus population being impacted by COVID though quarantine or a positive test for the most recent two week period, thus beginning Monday, October 18, 2021 masks will not be required. The mask mandate will be subject to being reinstituted if/when the data meets the outlined 5% criteria.
We have been made aware of a social media threat of violence against Alton High School----in Alton, Illinois. Our Administration has been in contact with the Alton, Illinois School District and confirmed this matter originated and is related to that School District, and not directly related to Alton R-4 High School in Alton, Missouri. The Alton R-4 Administration and School Resource Officer, along with Local Law Enforcement will be continue to be vigilant and proactive in our monitoring of, and response to, any student safety concerns on the Alton R-4 Campus. Dr. Eric Allen Superintendent Alton R-4 (in Alton, Missouri)

Thank you to all of the amazing individuals and businesses who have helped support our Book Fair this week! We have received donations from Young's Produce, Kristie Rackley, Terry and David Collins, and T and L Supported Living! Thanks to you all, many of our students who would not have been able to purchase items at the book fair have walked away with a brand new book! *Fun Fact* Scholastic matches all monetary donations made to our book fair! When you donate money to purchase a book for a student, Scholastic matches that money and gives it to our library to buy books for our students. Scholastic also donates to 5 different charities. The amount is based on the amount of donations we receive at our book fair. This means that when you donate to our book fair, you are helping put books in the hands of students all across America! If you are interested in sponsoring one of our elementary classes by purchasing a book for each student in the class, please call the Alton Elementary Office or message Amy Janes! Our book fair runs through this Friday, October 15th.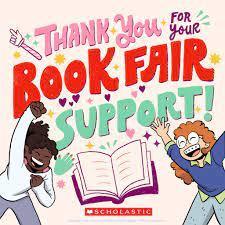 There will be no Open Library Tuesday, October 12, 2021.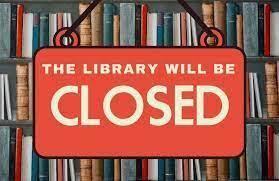 Reminder: Alton Elementary PTO Meeting will be held Monday, October 11, 2021 at 5:00 p.m. in Mrs. Robin Holman's classroom.

Red Ribbon Week at #AltonElem! October 25th-28th Drug Free Looks Like Me!