Alton will be closed on February 15, 2021.
Alton will be closed on February 11, 2021. February 12, 2021 was already a scheduled day off. Weather permitting, classes will resume on Monday February 15, 2021.
Alton will be closed on February 10, 2021.
Alton will be closed on February 9, 2021.
Alton will be dismissing at 1:10pm on February 8, 2021.

Tonya As schools wrap up their week celebrating school counselor week, we can't help but save the best for last. Alton Elementary feels extra blessed, not just this week but Every. Single. Day. Everyone deserves to have a Mrs. Willard in their life. Not only does she go above and beyond for our students in all areas of their life, she also goes above and beyond to support and love our staff and the parents\guardians of our students. She is a counselor, a friend, an advocate, a cook, a cheerleader, a life coach, supplier of needs and that's just a short list of what she does for others. She is also a wife and mother to three precious children and we are blessed they share her with us. Mrs Willard, THANK YOU for loving our school community without end. You make our world a better place and we could not be more proud to call you a part of our Comet family.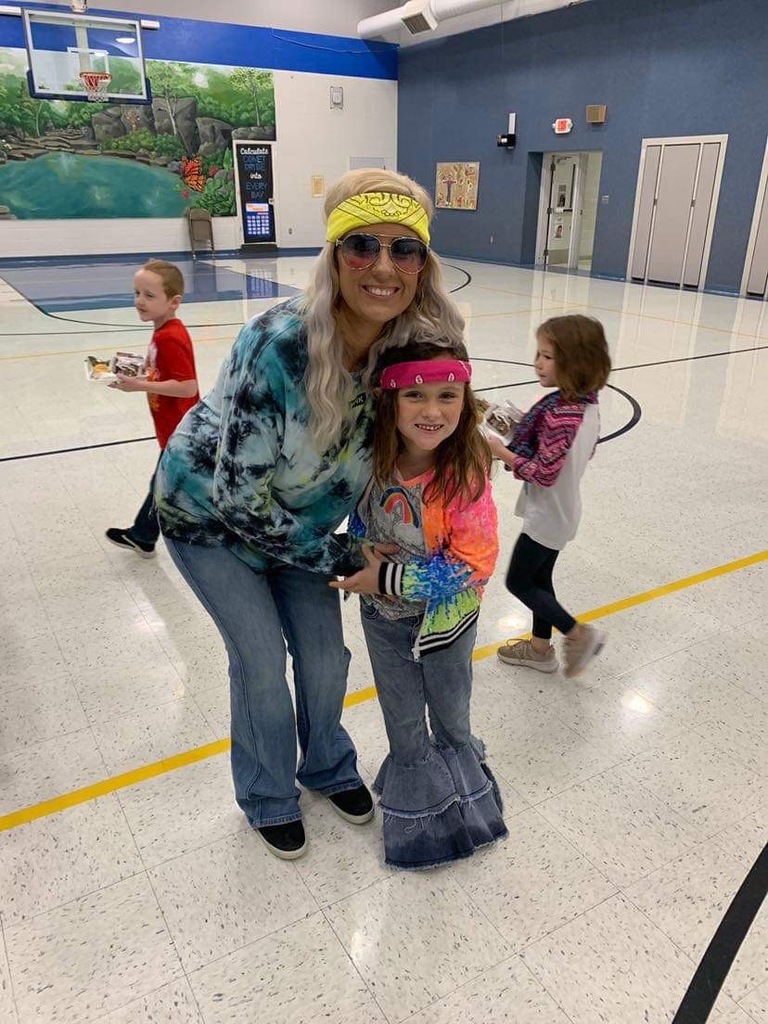 Elementary basketball pictures will be next Tuesday, Feb. 9th. This is for both boys and girls, unless your child's coach has told you otherwise. Please have your child wear his or her jersey.
No school at Alton R-4 on January 28, 2021.
No school at Alton R-4 on January 27, 2021.

Another reminder: We WILL be in session tomorrow, January 18th!!!

Just a reminder that school WILL be in session on Monday, January 18th. This is a makeup day from when we were all quarantined.

Tomorrow is "wear your class color" day for the JH/HS. The class colors are as follows: 6th- Red 7th- Pink 8th- Purple 9th- Yellow 10th- Blue 11th- White 12th- Black We look forward to seeing everyone particpate!

Second quarter grade cards will be sent out today. If you have an email on file, your child's report card will be sent via email. If not, please expect to receive a paper copy. If you have questions or concerns, please contact your child's teacher or the building principal.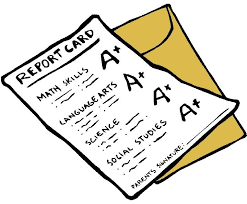 Next week is homecoming! Show your support by participating in spirit week!

Mr. Reed and some of our JAG students worked in frigid weather this week to remove the Christmas decorations from the courthouse. Learning job skills is important but it is equally important to teach our students the value of volunteerism and love for your community. We are so proud of this program and what it has done for our students.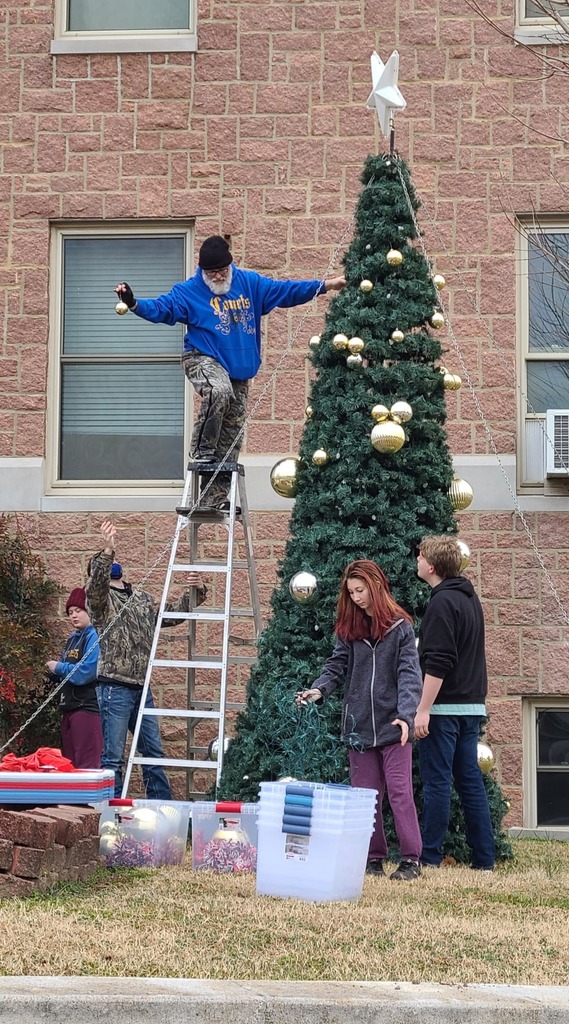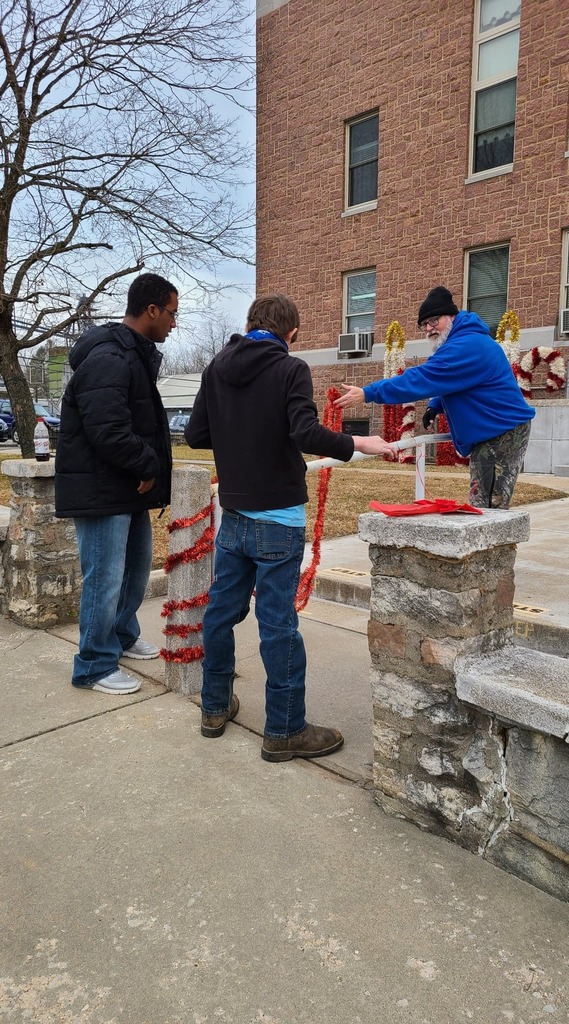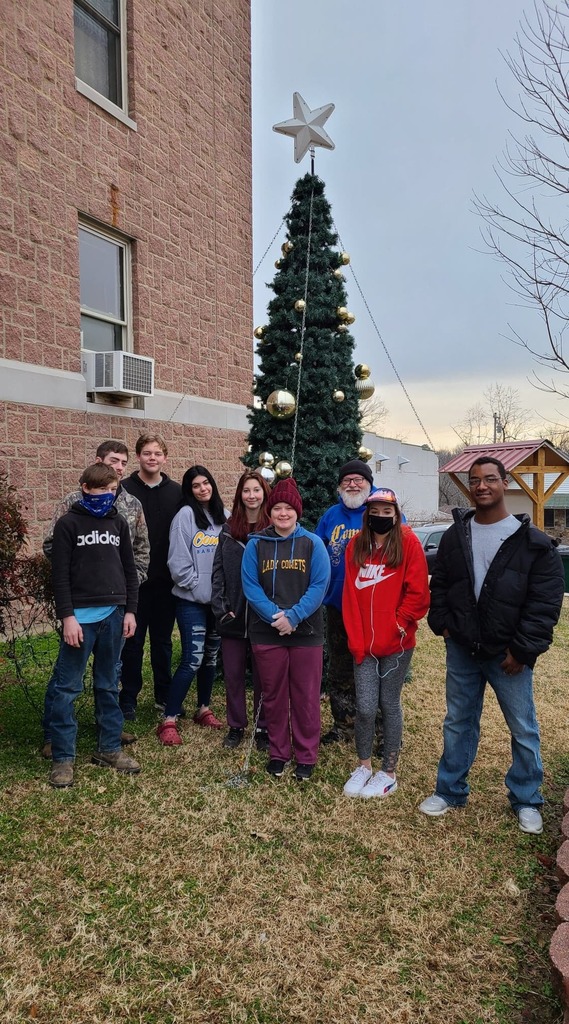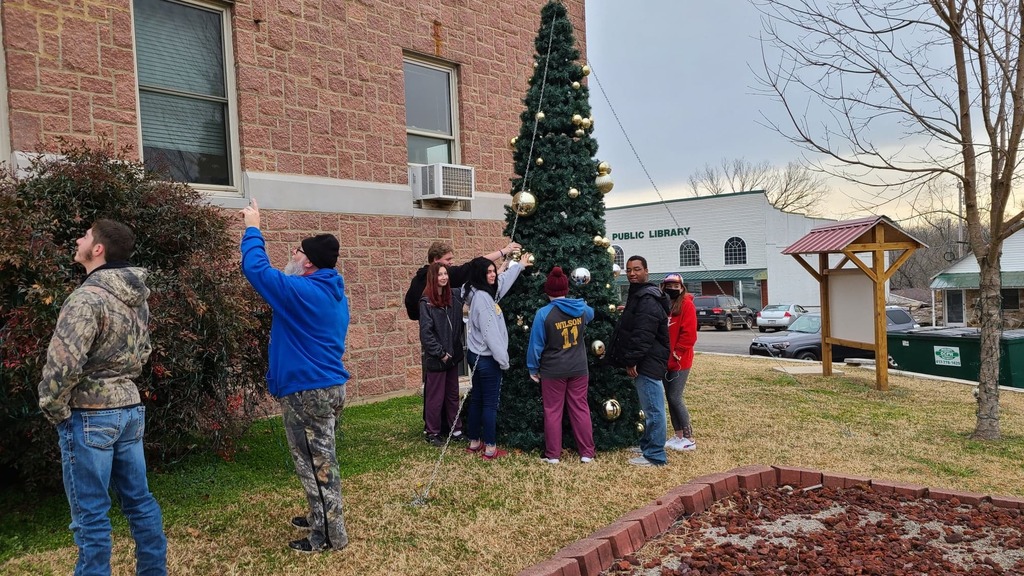 Revitalizing a community requires meeting its most basic needs. In the Missouri farm towns that feed America, 1 in 4 low-income families are worried their kids do not have enough to eat between lunch and breakfast the following day. Life 360 Community Services is working to change this statistic! They have partnered with Missouri schools and the USDA to fuel the growing minds and bodies of students after school to reverse the damaging effects of food insecurity. Thanks to Life 360 Community Services, every student at Alton R-IV, grades preschool through 12th, will now be taking home a snack each and every day! This includes a milk as well as a few other delicious snacks. This is an incredible program and Alton R-IV is grateful to be a part of it! From the bottom of our hearts, thank you Life 360! #Life360CommunityServices #CometFamily #StudentsFirst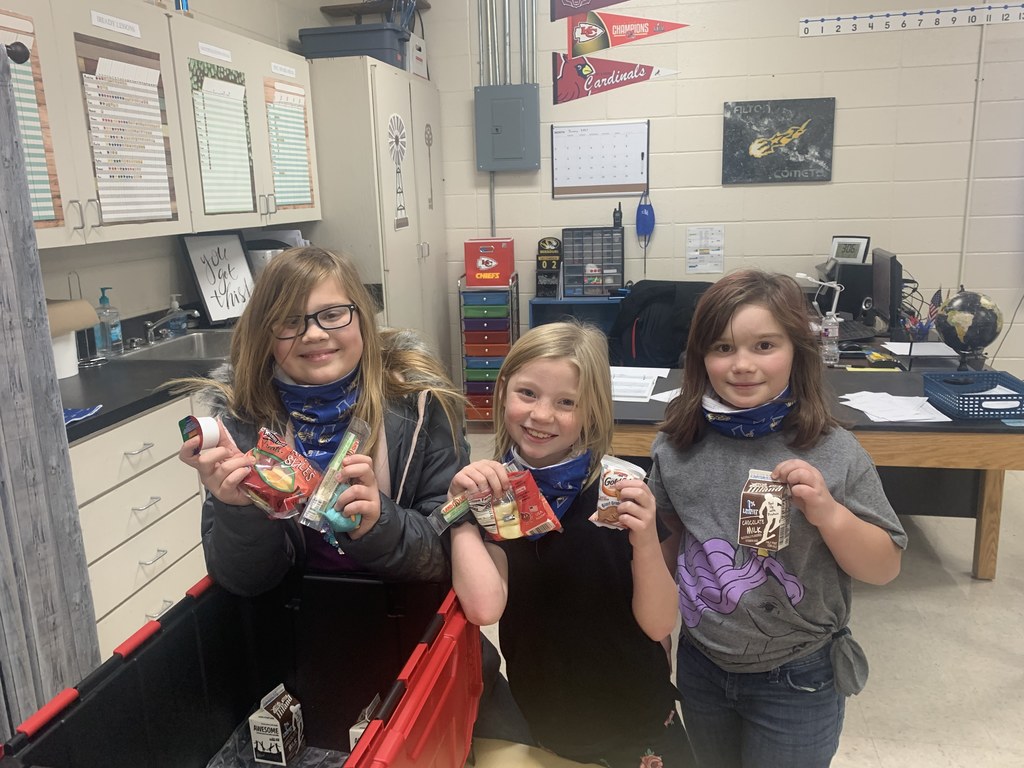 Huge thank you to Burger Palace and Kristie Rackley for giving our whole 3rd grade the best Christmas party ever.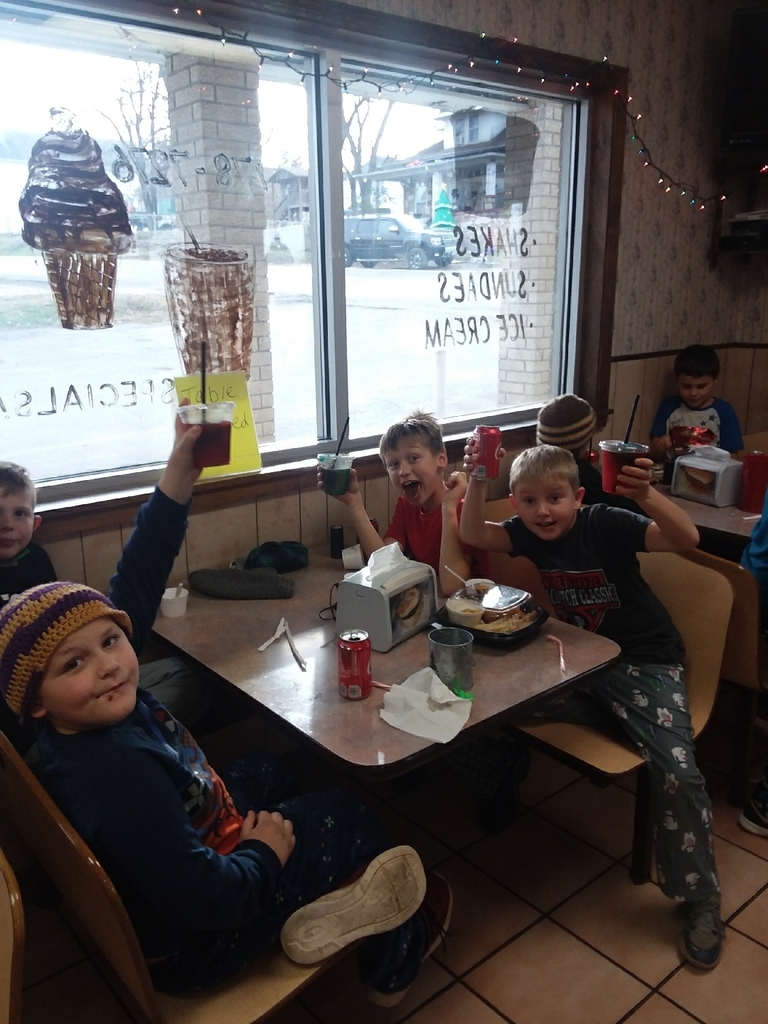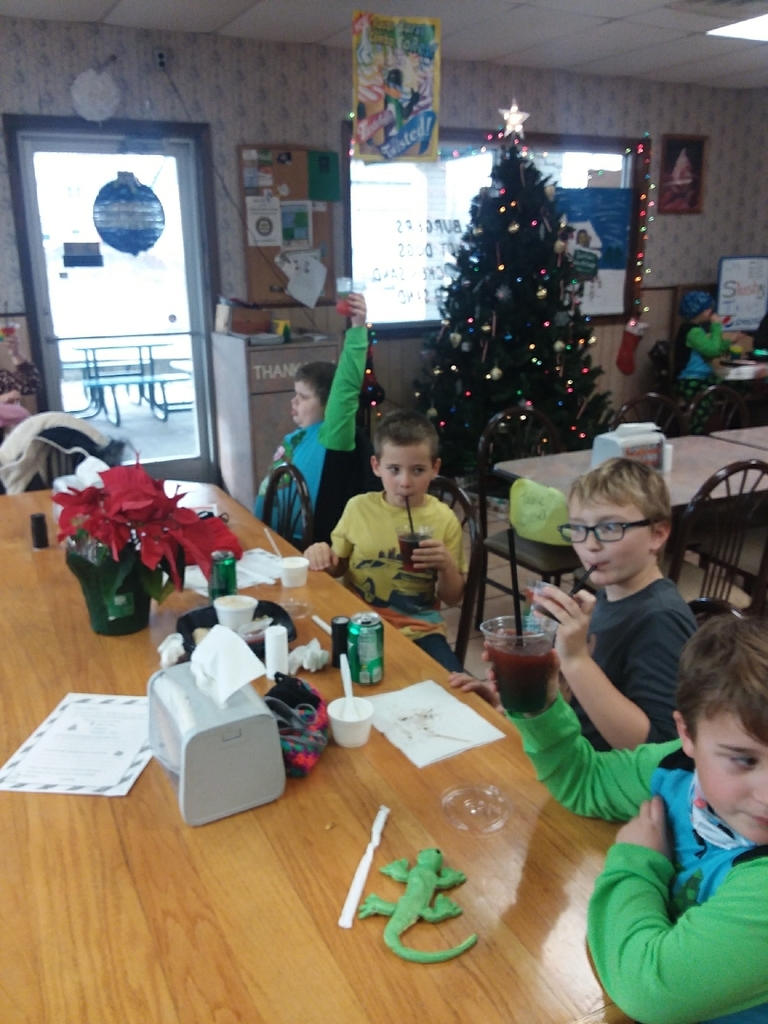 Order your 2021 yearbook online to receive a discount! Click the link below and search "Alton School", choose the city and state, and our district will pop up.
https://yearbookforever.com/
REMINDER--PTO Cookie Dough Orders are ready for pickup from 2:00-6:00 p.m. today, 12/14/20. Please make arrangements to get your students orders today as we do not have storage space this year. Orders can be picked up in the Elementary Multipurpose Room. Thank you!

Next week is Christmas Spirit Week at #AltonElem! Please join us for 5 days of Christmas fun!!!