We have received word that Alton R-IV qualifies for free meals for all students through the USDA extension of the Seamless Summer Option (SSO) Program. Starting Wednesday, September 16, 2020, ALL STUDENTS WILL RECEIVE BREAKFAST AND LUNCH MEALS AT NO COST TO STUDENTS. The meals will remain free until further notice from USDA, or until December 31, 2020, whichever comes first based on additional information provided to the District from USDA regarding the extension of the SSO Program. In the event your family normally receives free or reduced meals at school, we will still need you to complete and submit those forms to the school (if you have not already done so) so that you will be able to continue on that program without interruption when the SSO Program waiver ends.
An individual that tested positive for COVID-19 was on the Alton R-IV campus September 9 & 10, 2020. There are a limited number of individuals with direct contact that will need to quarantine. These individuals have been contacted and provided specific guidance.

REMINDER: All beginning of the year paperwork needs to be completed and returned to the school as quickly as possible. This includes the enrollment verification form, health forms, and lunch forms. At the elementary level, you should also return the signature page inside the front cover of the handbook and parent, student, teacher compact. If you did not receive these items, please contact the school.

School Picture Day at Alton Schools has been moved to October 9, 2020. There will be no pictures taken on September 8, 2020.
Reminder: Alton R-IV will resume in-person classes on Friday, September 4, 2020. Normal bus times and school day start times will occur. Labor Day will be observed on September 7, as scheduled, with no school in session that day. Please bring ALL first day student information forms back on Friday so that school personnel can process those forms and update our student records system as soon as possible. Please bring all school provided technology devices (chrome book and/or hot spot) back on Friday. Those devices are used daily in various classrooms and are needed for normal campus operations for all students. Elementary students need to take the devices to their elementary homeroom class and JH/HS students need to take the devices to their first hour class. Please bring any homework and assignments not yet turned in to school with you Friday. Please remember the new parent drop off and parent pick up procedures that have been into place. Please continue to screen your child(ren) at home each morning for the following symptoms before sending them to school if they are symptom free: cough, sore throat, shortness of breath, congestion, fever, aches, nausea, vomiting, diarrhea, and loss of taste or smell.

School will be back in session on Friday, September 4th. We will have one last drop-off and pick-up of materials on Wednesday, September 2 from 12:00 until 2:00 at the pick-up locations. In addition, we will run the bus routes beginning from the school at the normal dismissal time. If you are not expecting any further materials for your child, there may be nothing for you to pick up. PLEASE be sure to return any and all of the beginning of the year informational sheets on Friday, as well as any completed work. It is important that all materials be returned in a timely fashion for teachers to gauge the understanding of the materials that they sent home for your child. We look forward to seeing all of our students on Friday!

Dear Alton Comet Families, As you know, the Alton School District has made the difficult decision to close buildings and move to remote education for a brief period of time. Although our school buildings are closed to students and staff, your school counselors remain committed to serving the Alton community and providing ongoing guidance and resources through this unprecedented situation. Those students who rely on their counselors for support are encouraged to reach out via email, google classroom, or through the school messenger. In times such as these, we find ourselves in a unique position to offer support to the community. We are trained with crisis response skills and also have strong relationships with many of our students and families. While the support we are able to offer is limited in this current climate, we are eager to help. If you have any questions or general concerns, please do not hesitate to reach out. School counselors aim to support all students in the areas of career, academic and social/emotional development. While we are implementing means of doing so remotely, we encourage students and their families to seek out additional resources related to their needs. Remember, we are here to help and we can work together to make it through this difficult time! Please do not hesitate to reach out to your school counselors for any concerns you may have. For grades PreK- 5, you may contact Elementary Counselor, Tonya Willard (
tonyawillard@alton.k12.mo.us
). For grades 6-8, please contact Middle School Counselor, Tiffanie Bryant. Grades 9-12 should contact High School Counselor, Jessi Johnson (
jessijohnson@alton.k12.mo.us
). We look forward to hearing from you!

Elementary Parents: We know your students are working hard to get their work done. Please share pictures through Facebook or email me directly at
melindalangston@alton.k12.mo.us
-- any pictures that we could share. We are looking forward to seeing them back on campus on Friday! #CometFamily
Please be advised: We have been made aware that if your student is utilizing a school provided hot spot for internet access and if you have a metal style roof, the metal roof is most likely inhibiting or totally blocking the hot spot signal. Please try to be located near a window to maximize the signal strength for the hot spot when in use.
This is a reminder that educational deliveries and pickups using bus routes will occur again today with buses leaving campus at 3:37pm like a normal school day is ending. Also, for those parents utilizing the various pickup points around the district, those will again be in place from 12:00pm-2:00pm today. Lastly, any student needing to utilize campus internet, it can be accessed from the school parking lot just as well as if the student was sitting in a classroom.
Just a quick update on the Alton R-IV deliveries from yesterday. First of all, a big thank you to the parents and community members for meeting us at various locations around the county or in your driveways to receive the materials. I know we had a few missed connections on our end as well and apologize for those----the biggest was for folks that picked up materials at the School Campus location as the technology/device items were ready, but simply put, the cart they were on did not make it over to the pickup location by the JH doors. Those devices will be ready at the Campus location on Monday from 12:00-2:00pm. We will do another delivery round next Monday and Wednesday by running routes and having location pickups again on the same time schedule. Anything you did not receive this time we will be working on diligently to have ready for Monday. With that said, most students received materials for all five days we have AMI planned for and may not have additional items coming from us. Technology Only Note: If you have requested a tech device, an adult must be present at delivery to sign the tech agreement form we have to have on file. This last part will apply more to elementary students, but not exclusively: We will accept completed work (hardcopy papers) to be returned at the bus stops or delivery points both Monday and Wednesday next week. PLEASE return the work in the envelope we provided it in for your child. PLEASE return each child's work in their own envelope and do not mix them together if you have multiple students in your home. This will greatly streamline our sorting of the material and getting it to the correct teacher(s) for feedback to the students. Again, a genuine thank you to the parents and community members for your partnership with Alton R-IV as we navigate these trying times. Dr. Eric Allen Superintendent, Alton R-IV
The following will describe the plans and procedures for the delivery of academic packets and materials, as well as technology devices for those individual students that expressed a certain need, to take place on Thursday, August 27, 2020. For students that routinely ride a bus route, materials will literally be available at the bus stop and need to be picked up at that location for each family. On Thursday, August 27 buses will leave campus at 3:37pm just like a normal school day had ended and run the given route stop by stop. Whatever time you would expect your child to arrive home on the bus is when you should expect the bus Thursday to deliver materials from the school (plus or minus a few minutes). It will be that simple---we are coming to you this year. Also, on Thursday, August 27 for students that do not routinely ride a bus route, please make plans to be at the location around the county that is closest to your home between 12:00pm to 2:00pm: Alton City Limits and Hwy 19 South: Alton School Campus JH Doors Rover Area: Shiloh Church Parking Lot Thomasville Area: Thomasville School Parking Lot Hwy 19 North and AA Hwy: United Baptist Church Parking Lot Hwy 160 East: Riverton Boat Ramp For non-bus route families, please be sure and attend the above location that fits where you geographically live as materials will be sorted and loaded on to a bus based on the location of your home. A bus will park at the various locations and be stationary and these families will come to the most relevant location based on where they live to receive the academic packets and other materials. Any families that have a scheduling issue or conflict with the above listed delivery times need to email the following: PK-5 grade students
melindalangston@alton.k12.mo.us
and/or 6-12 grade students
jobysteele@alton.k12.mo.us
Alternate Methods of Instruction will formally begin on Friday, August 28, 2020 and continue through Thursday, September 3, 2020. Very simply put, the rigor of the material and the expectation level for students will be much higher than what took place last spring with the academic packet expectations. All students will be expected to complete all work assigned. Grades will be taken and teacher expectations of student engagement will be just as if we were in regular seated class. Additionally, at Alton R-IV we believe accountability and responsibility is a two-way street, and Alton R-IV Administrators have been very clear and direct with teachers what the District's expectations are as well as the expectations of the State of Missouri for this Alternate Method of Instruction. Please do not think of this unplanned COVID closure as an extended school break while Alternate Methods of Instruction are in place, as it is not. Classes will resume in-person on Friday, September 4, 2020 and Labor Day will still be observed and there will be no school on September 7, 2020. For this current COVID closure, we will again run all bus routes and park at all locations listed previously on the same time schedules on Monday, August 31 and Wednesday, September 2 to bring any additional materials provided by teachers to students and families (or deliver items not picked up on the first attempt on Thursday). We will also be taking back work that is a hardcopy and to be turned in to teachers on those days next week. Any work that is to be submitted digitally to a teacher will be submitted in that format only. Finally, these are trying times for everyone that is an Alton R-IV student, parent, employee, or community member. This AMI format is not easy, it is not comfortable, and it is not natural for our School District or for our students and families. As a District we had planned over the summer for an eventual COVID related short-term closure, just as with this scenario. Needless to say, we did not expect it to occur after one day of classes. I truly believe the in-person school experience is always at its best when it is a partnership between the student, the parents, and the staff members. This Alternate Method of Instruction (both this round and, sadly, possible future rounds as well) will not be without hiccups and potholes in the logistics on the District's end or frustrations and aggravations on the student and parent side, no doubt. I also truly believe this Alternate Method of Instruction format will also be at its best if the same concept of a student-parent-staff member partnership is at the focus of what we are doing. Respectively, Dr. Eric Allen Superintendent, Alton R-IV

Alternate instruction plans are being finalized today. Detailed information about resources, technology options, and more will be distributed tomorrow. All instructional resources and technology will be delivered to your home on Thursday, August 27th. Alternate instruction will start on Friday, August 28th.
Dear Parents & Students, An Alton R-IV employee self-reported a positive case of COVID-19 this afternoon to District Administration and that person was last on the Alton R-IV Campus on the date of August 20, 2020. At this time, no students that were on campus today, August 24, 2020, fall under self-isolation guidelines from the Health Department. Now and in the future, for all confirmed COVID-19 exposures, the Oregon County Health Department will guide the District's decision making processes. What is shared in any District press release related to a COVID-19 exposure is the maximum extent to which the Health Department can legally allow us to provide information to the public. In all cases, the names of individuals within the district who are affected by COVID-19 will be kept confidential. The district has a legal obligation to uphold HIPPA privacy rules and will follow the policies of the health department in all notifications or public statements. Due to the nature of the exposure to staff members, Alton R-IV will not have in-person classes from August 25, 2020 through September 3, 2020 with classes resuming on September 4, 2020. Alternative Methods of Instruction (AMI) were already developed by teachers over the summer, and with some last minute guidance and recommendations from DESE last week (on August 20th), those updates are in the process of being implemented before we roll those plans out. Please watch for additional postings and emails related to AMI in the coming days and we plan to begin this method of instruction no later than Monday, August 31, 2020. All extra-curricular activities (practices and contests) will be suspended during the same timeframe of August 25 through September 3, 2020 as well. Sincerely, Dr. Eric Allen Superintendent, Alton R-IV

Parents of elementary students: We are so excited to kick off the 2020-2021 school year tomorrow. Students can begin entering the building at 7:30. High School students from the Open Arms group will be available to walk your students from the new parent pickup area Monday and Tuesday of this week. If you would like, you are welcome to park up the hill and walk your child to the front doors of the elementary. Teachers will be there to greet them and walk them to their classrooms.


Community Partners are a blessing! Thank you T & L Supported Living . PK will Love their treats for Open House!
Parents: This is a reminder of our new school start and school end times for the 2020-21 school year. All K-12 students will begin class at 8:05am (this means breakfast is to be complete and the student in his or her room at 8:05am, not just making it into the cafeteria at 8:05am) and all K-12 students will dismiss at 3:37pm. This added length to the school day resulted in allowing for our later start to the school year in August, while allowing us to get out around our usual date in mid-May. We are making some changes to help with traffic congestion and maintaining a safer campus by modifying our Parent Pickup and Parent Drop off procedures to start and end the day. We will be making the following adjustments: Students in Grades Kindergarten through Grade 12 that are being dropped off or picked up by parents at the beginning or end of the school day will follow the included map. The Alton City Council approved Market Street being one-way east to west from the Alton Motel to the Clary Funeral Home on school days from 7:00am until 8:30am and 3:00pm until 4:30pm. Signage will be posted. Students and faculty that drive will still enter the campus as they have traditionally. School buses will also still enter the campus traditionally. Any late arrivals or early pickups by parents for appointments, etc. can still occur at each building office on the main part of campus. The lot behind the Superintendent's Office will not be open until 7:30am for morning drop offs and will not be open until 3:30pm for afternoon pickups to allow for adequate supervision by school staff. There will be teachers on duty to monitor students and traffic. Please do not line up and wait on Market Street prior to these times and cause additional traffic congestion. Parents should remain in their vehicles during the entirety of this process. Preschool students will continue to be dropped off at the front door of the elementary building. Preschool students will continue to be picked up at the side door of the elementary building. Parents or other adults will escort preschool students to and from the doors.

We are still looking for five more Community Partners to pair with classrooms for the 20-21 school year. If you are interested, please let us know. If you have questions, feel free to message and ask! We look forward to hearing from you soon :)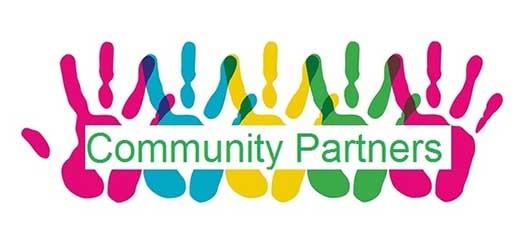 Elementary teacher assignments were sent out this morning via email. If you do not find this information in your inbox, please check your spam folder. If you have not yet heard who your child's teacher will be for the upcoming school year (grades PreK-5), please call Alton Elementary School at 417-778-7217.