Gunnar Kennedy to compete at FBLA Nationals.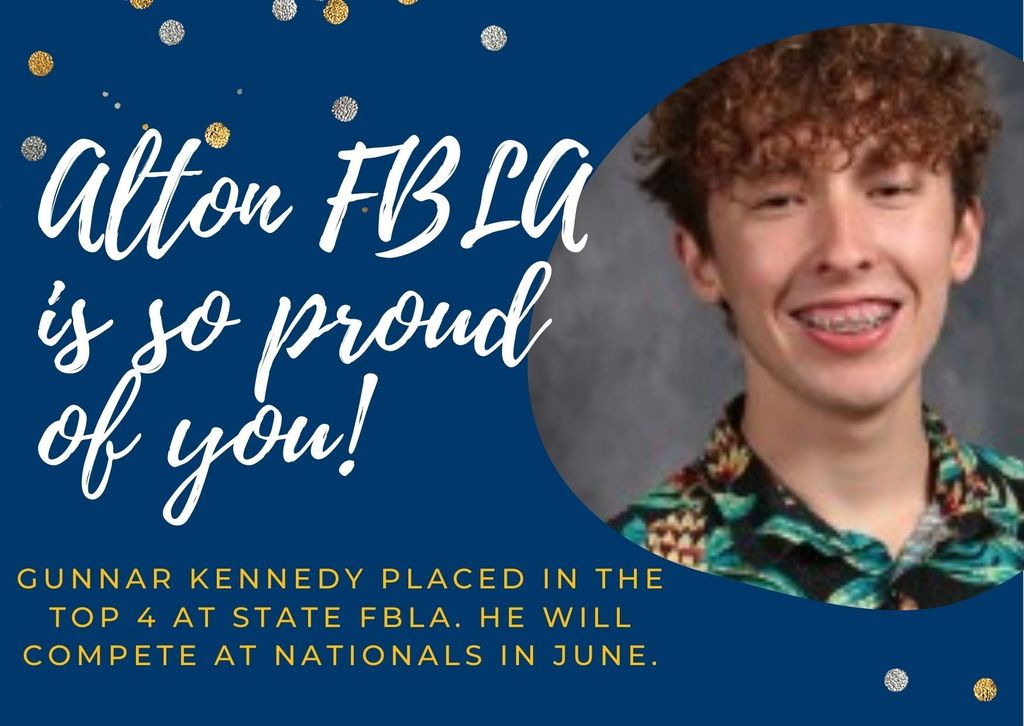 Class of 2022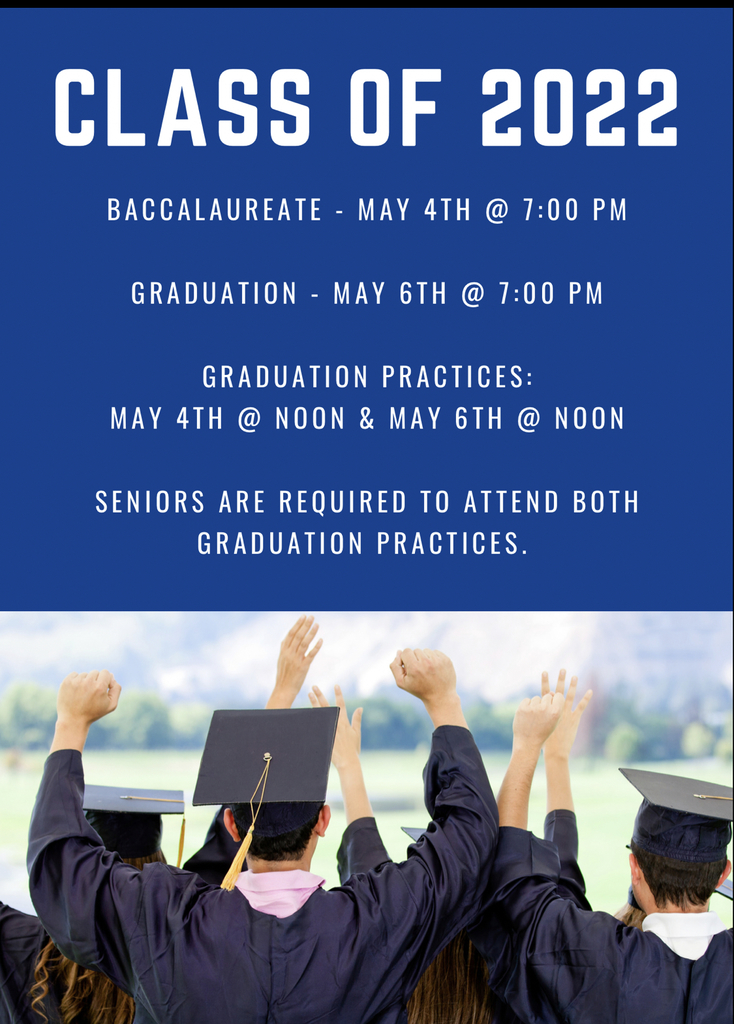 What fun 3rd graders had making pioneer dolls and marble bags to go along with our story, "Sarah, Plain and Tall." Big thanks to Anne Oesch and Diann Pickett for helping.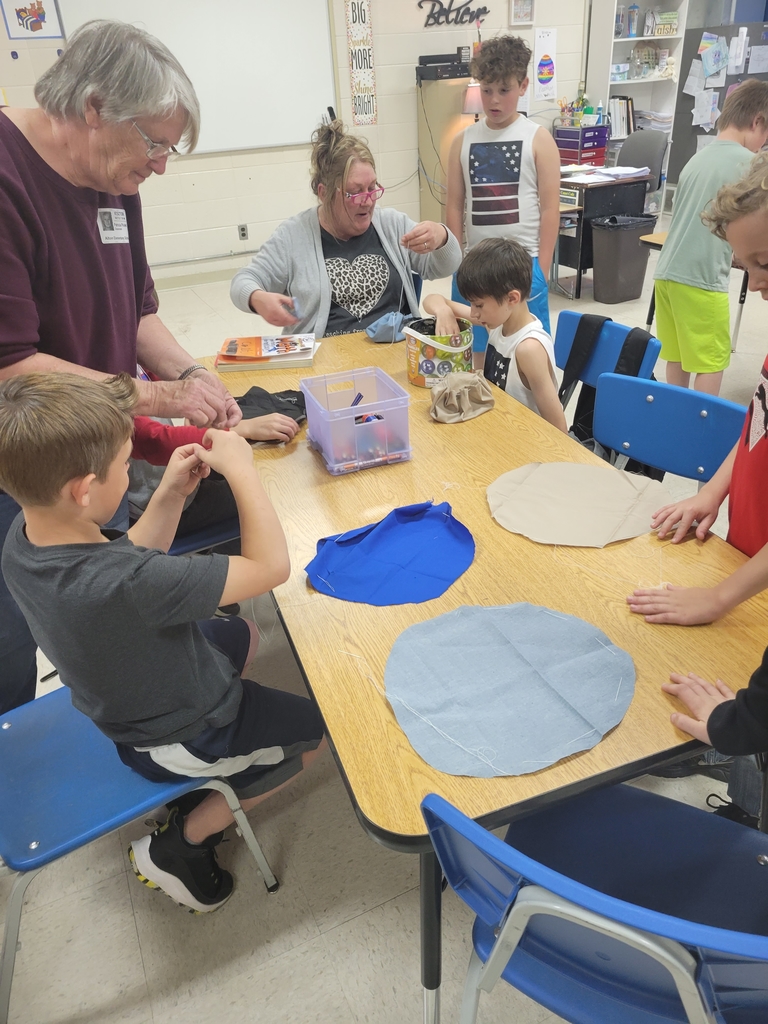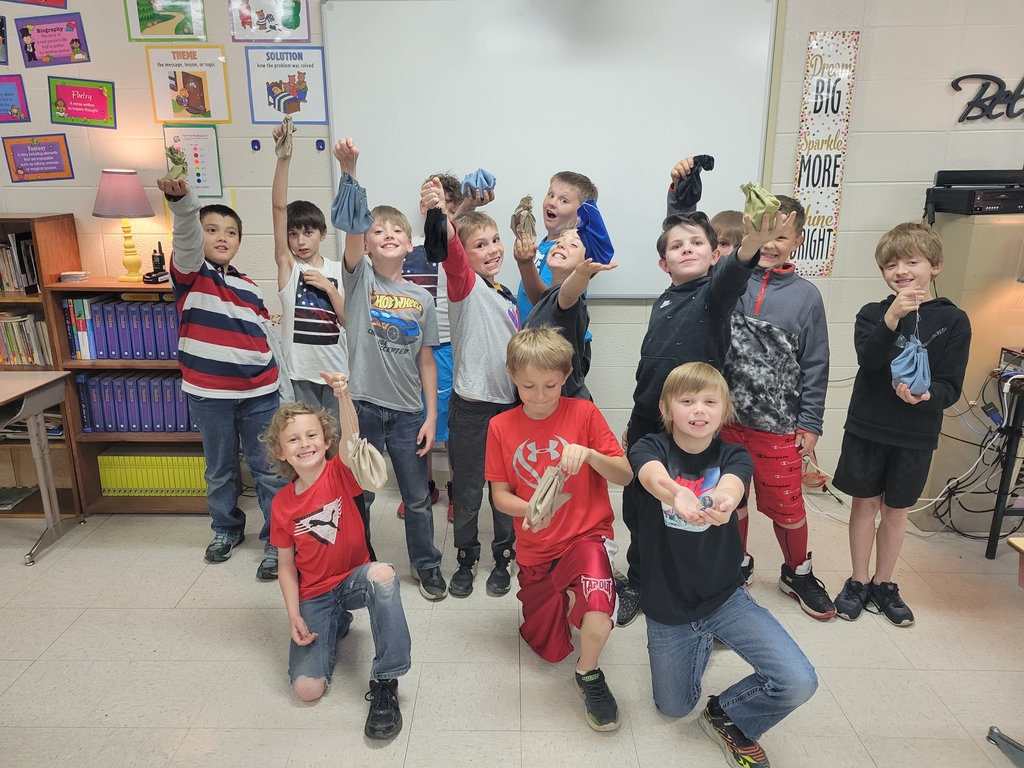 Mrs. Holesapple's class making slime to represent an octopus to show how they have the amazing ability to squeeze through tiny crevices, cracks, and holes.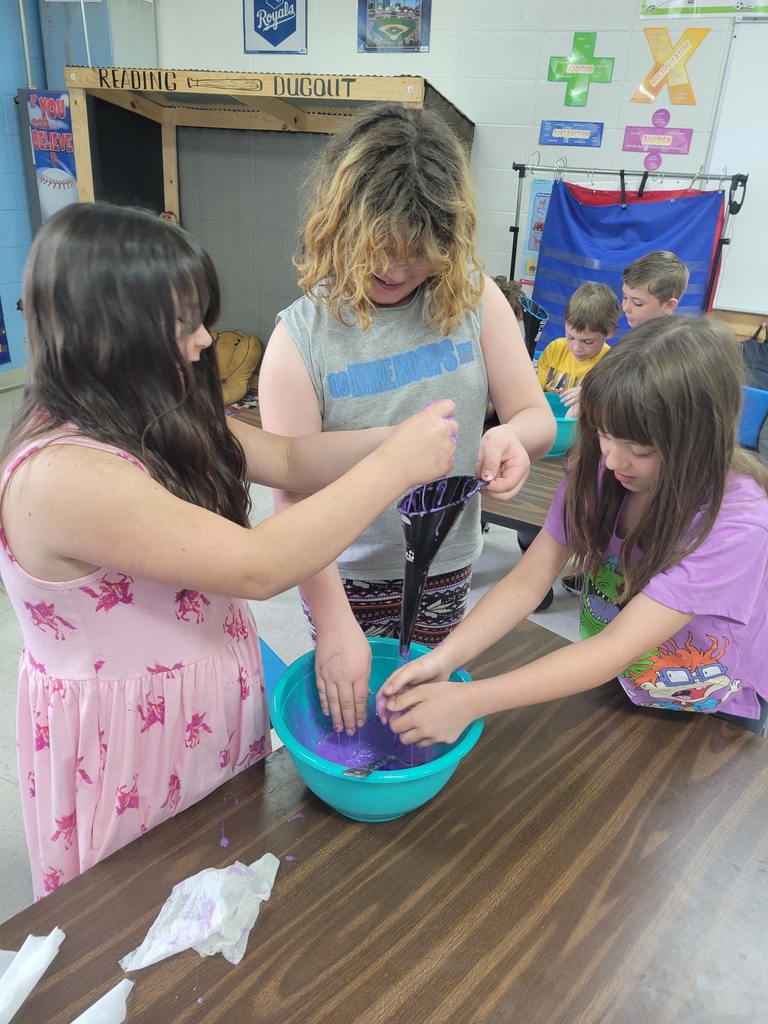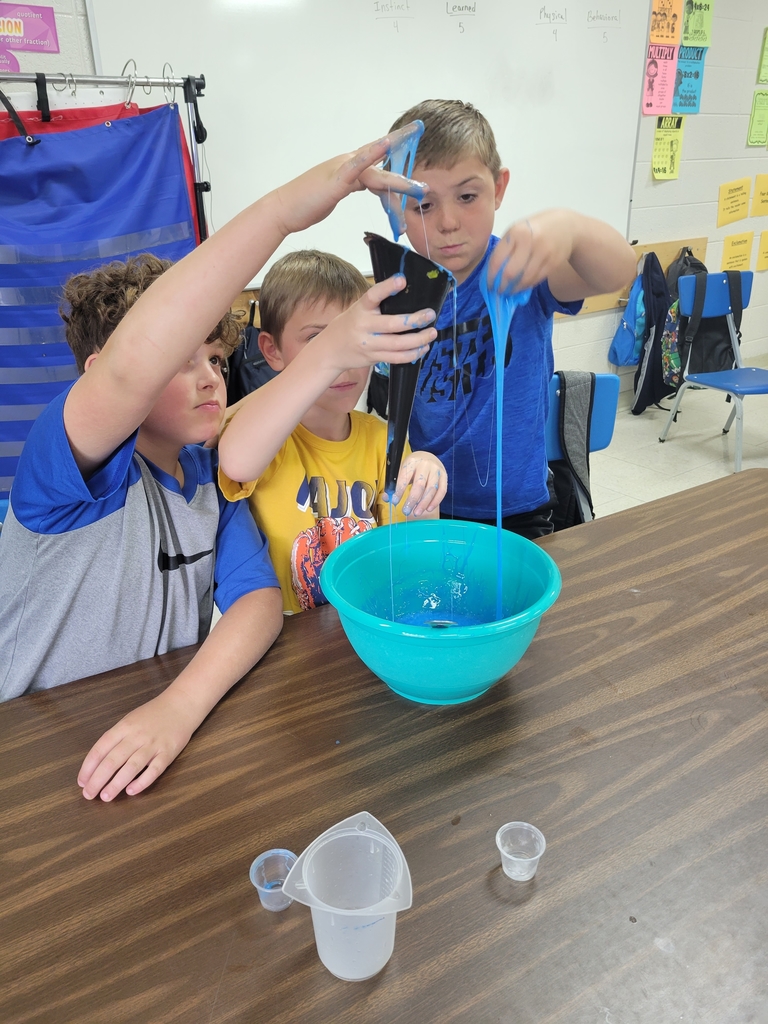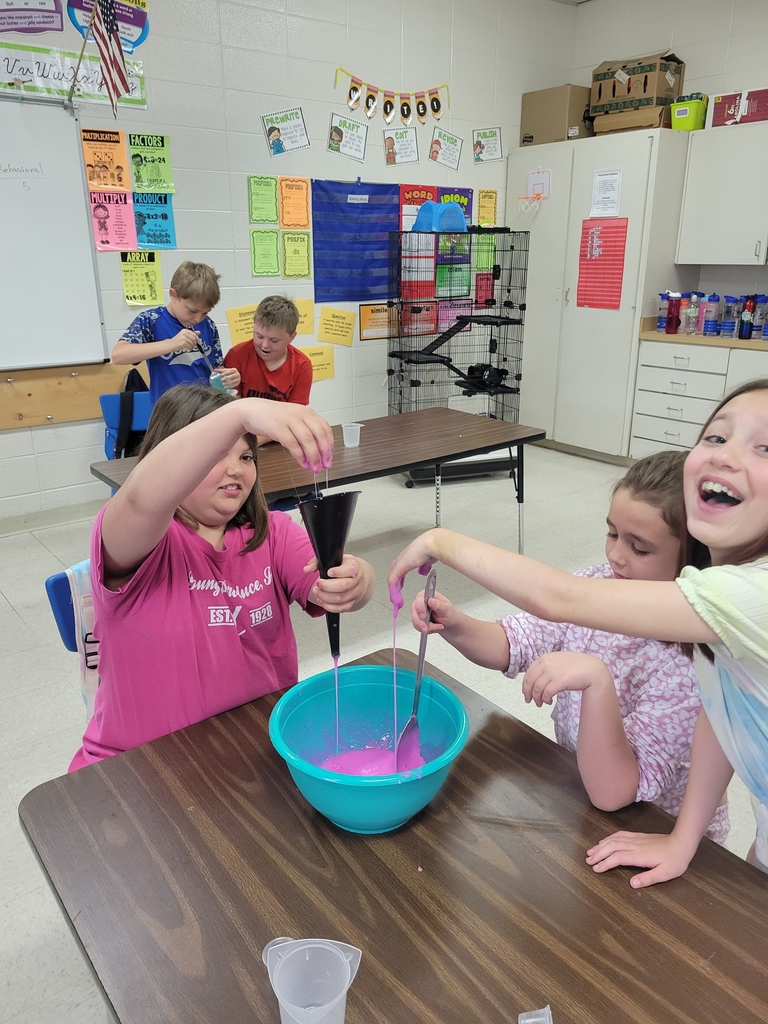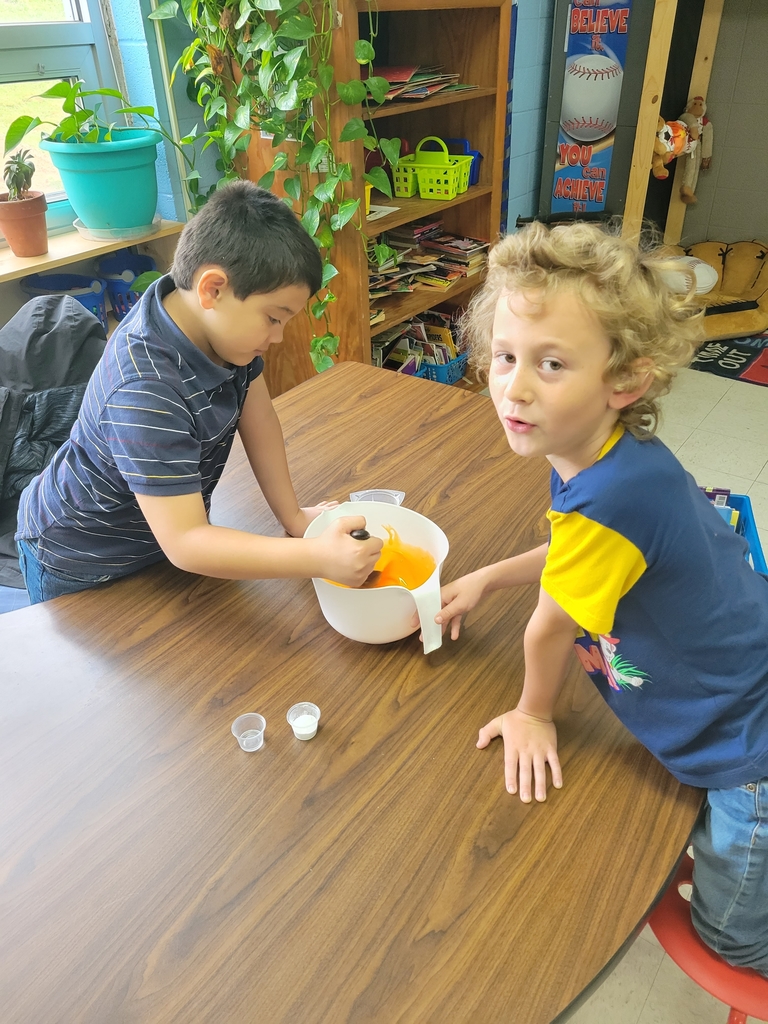 3rd Grade French Missourian Houses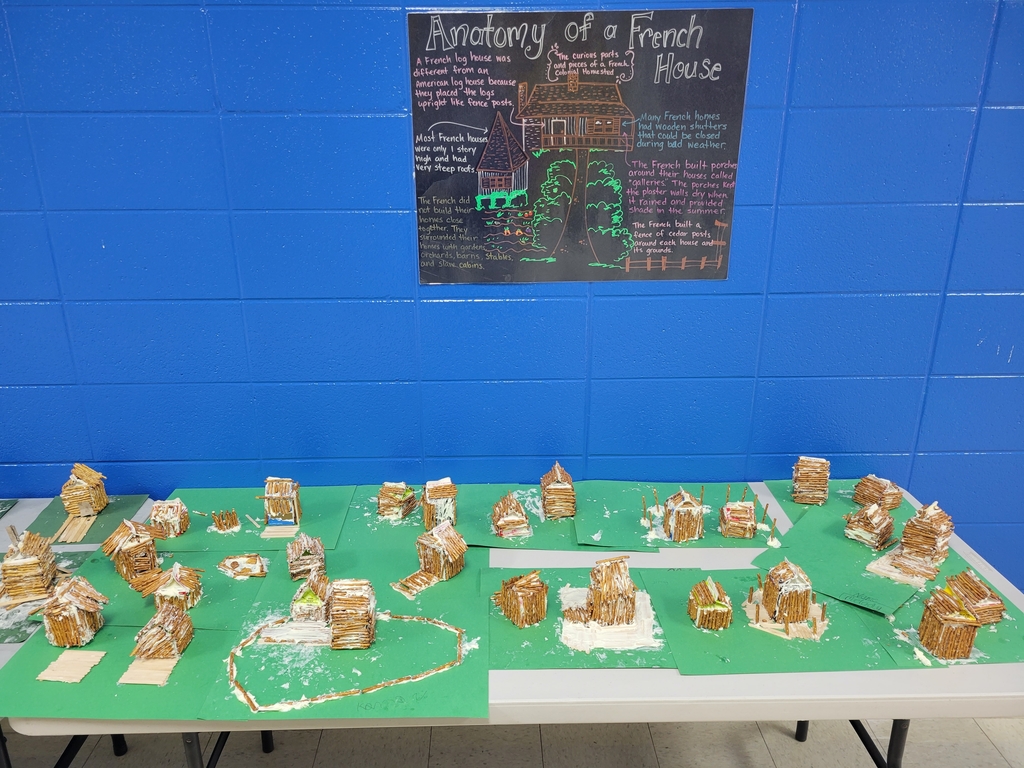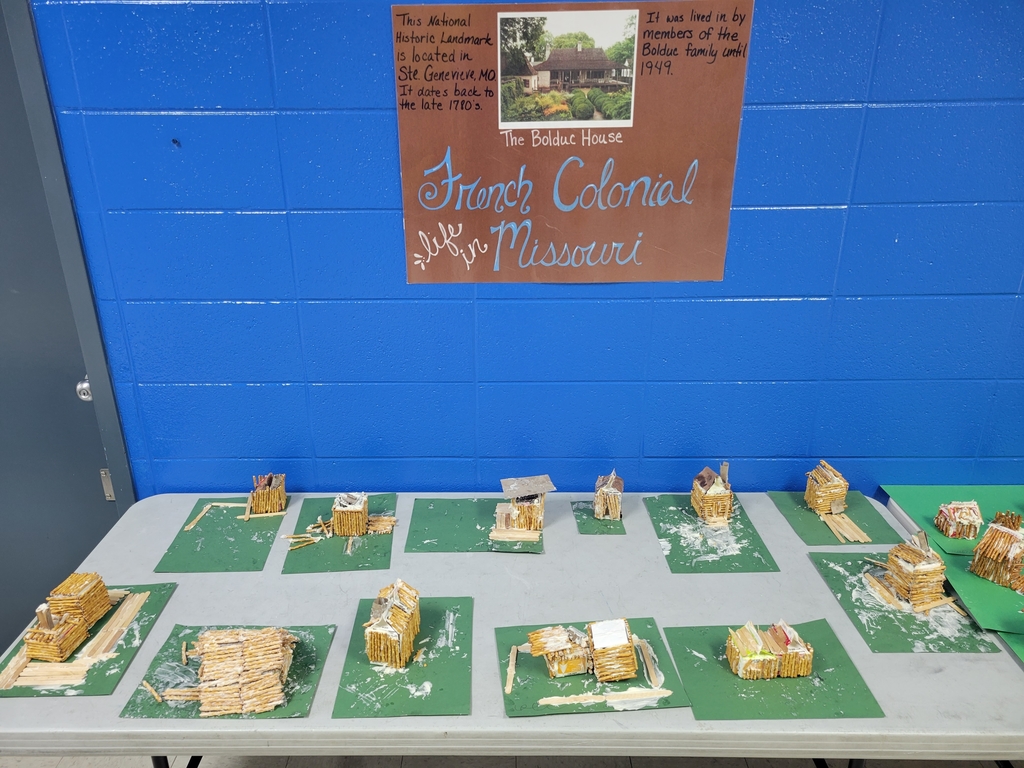 Attention! Due to the threat of severe weather on Wednesday, we are moving our PAT Easter Egg Hunt to 4:30 on Thursday! Please make plans to join us!! Spread the word!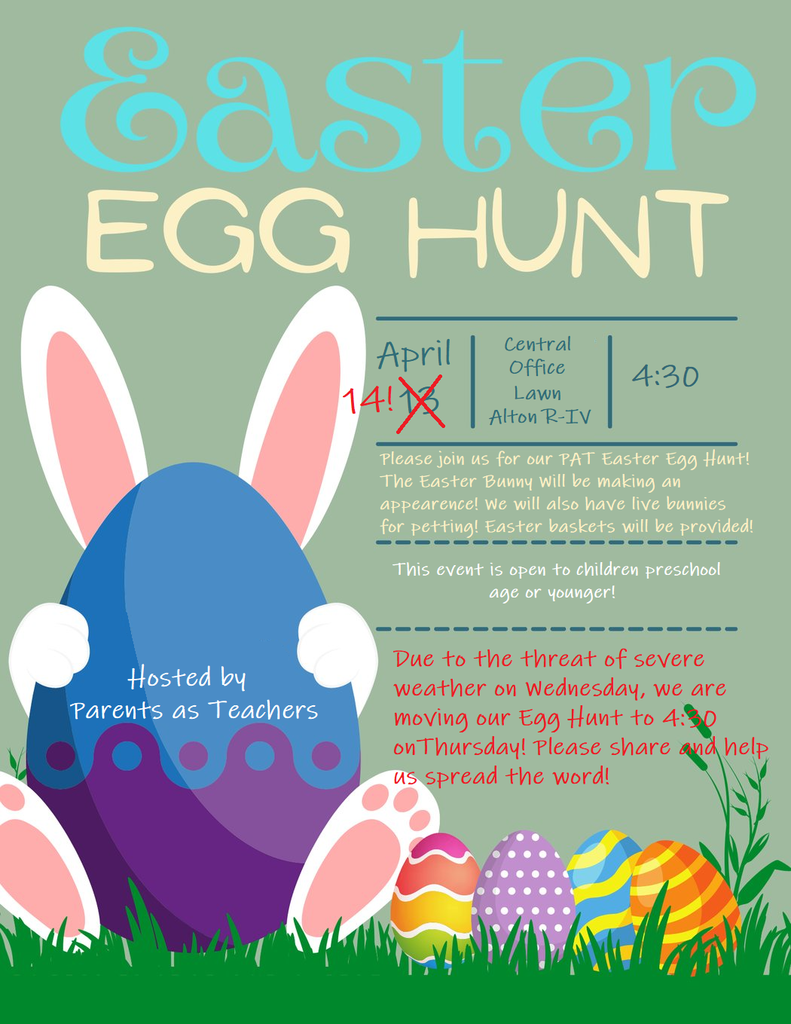 Come join us on Thursday, April 7, 2022 for a fun Family Title Night! We will start in the Multipurpose Building at 5:00 p.m. From there, we will break out into grade level classrooms for fun activities! After the activity, parents and students can view the art show that is displayed throughout the building. Don't forget to check out the STEAM Club presentation in the library. We will concluded at 5:40 in the MPB with food, testing kick-off and door prizes. Remember the 4th and 5th Grade Spring Program starts at 6:30 in the HS Gym. Hope to see you there!

Kindergarten immunization requirements are listed below. Please be sure to bring immunization records or proof of exemption to orientation next Tuesday from 5:30-7:00 in the Multipurpose Building. If you have questions or need to schedule an immunization for your child, please call the Oregon County Health Department at 417-778-7450.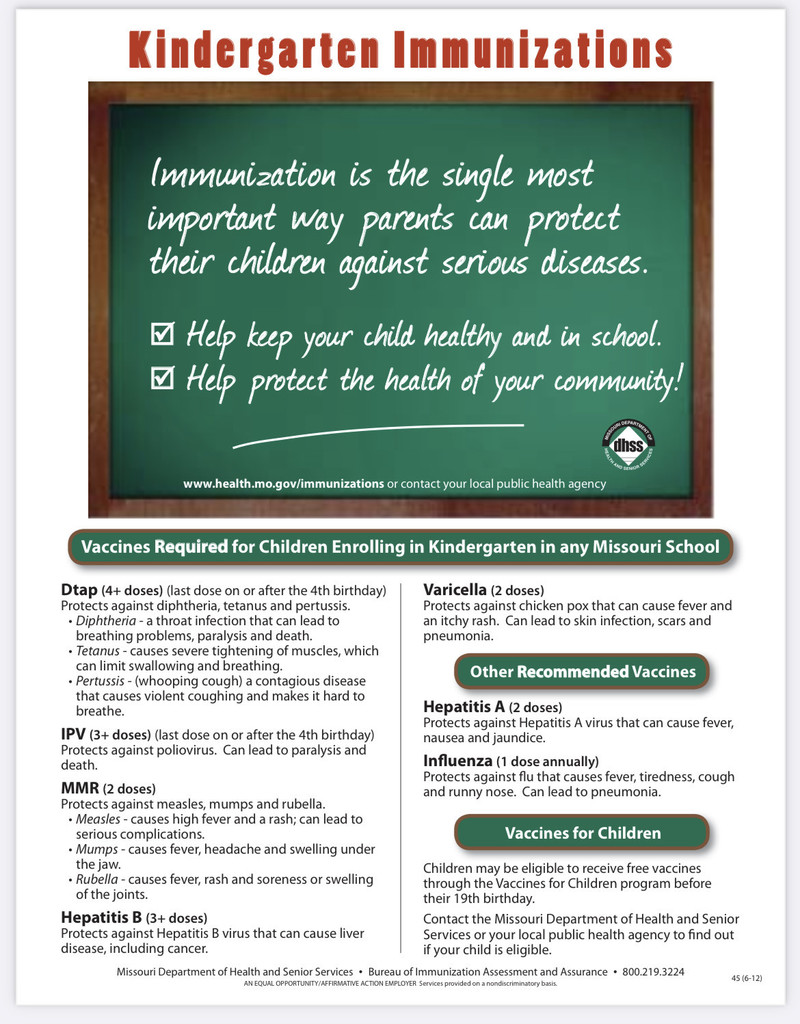 Tuesday, April 19th, grades 3 through 5 will begin MAP Testing. During the week of testing, please remember the importance of a good night's rest, as well as making sure your child eats a nutritious breakfast! While good attendance is always of importance, we want to stress that throughout the testing period, being on time and attending school each day are extremely important! The last day of testing will be Friday, April 29th. Thank you for your cooperation and dedication to your child's education. We know our students will do great things on this test! MAP Testing Schedule Week 1 April 19-21 3rd Grade Week 2 April 25-29 4th & 5th Grades

2022-2023 School Year Immunization Requirements: *All 8th graders will need a Tdap and MCV vaccination or an exemption *All 12th graders will need a second MCV vaccination or an exemption *Please contact Leslie Weyland RN at the school with any questions.

Please join us for a fun filled Easter Egg Hunt! This event is for children preschool age or younger!

Just a reminder that Spring Break begins on Thursday, March 24th. Students will return to class on Monday, April 4th. Enjoy your break!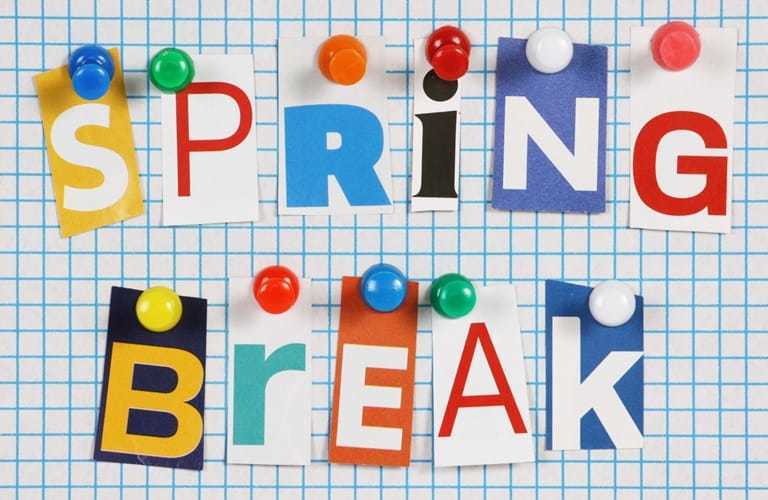 Kindergarten and Preschool Registration will be held on Tuesday, April 12th, from 5:30 to 7:00 in the Multipurpose Building at Alton Elementary School. Any child who will turn 5 before August 1st is eligible for kindergarten. Any child who will turn 3 before August 1st is eligible for preschool. Please bring your child's shot records, birth certificate, and proof of residency (piece of mail) with you to the orientation. Students are not required to attend to this event. During the registration, parents will choose a screening time for Thursday, April 14th. Students are required to attend screening. If your child is currently attending preschool at Alton, screening will be done at school so a screening time will not be necessary. However, current preschool parents should still plan to attend registration on April 14th. If you have any questions, please call Melinda Langston, Principal, or Tonya Willard, School Counselor, at 417-778-7217.

We have an opening for a custodian position in the elementary. Please contact Alton R-IV for more information at 417-778-7216 or by emailing
ericallen@alton.k12.mo.us
Applications can be downloaded here:
https://bit.ly/3KTZChv
or picked up in Central Office.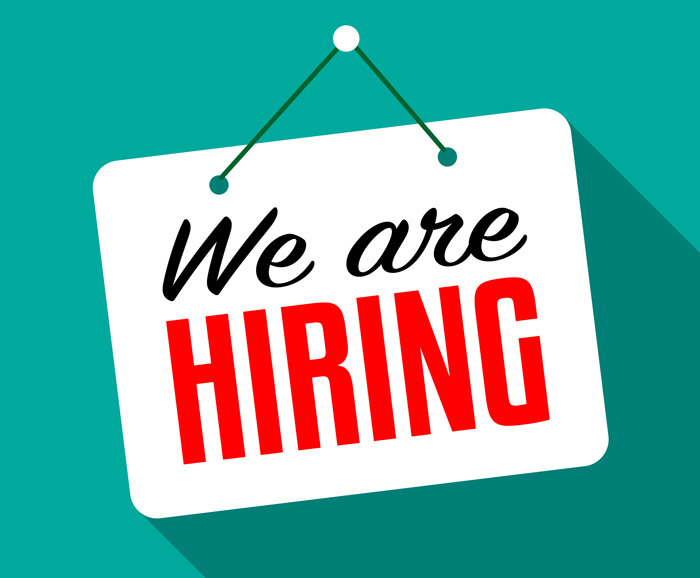 The Jostens rep will return to the high school library at 12:15 p.m. tomorrow, March 16, to take class ring orders. Sophomores or other interested students should bring their completed ring packets to school tomorrow to order.

ELEMENTARY SECRETARY OPENING-This opening will be for the 2022-2023 school year. Information requests can be made by contacting the Office of the Superintendent at 417-778-7216 or by emailing
ericallen@alton.k12.mo.us
Completed application, resume, and other supporting documentation can be mailed to: Office of the Superintendent Alton R-IV School District 505 School Street Alton, MO 65606 An application can be downloaded here:
https://bit.ly/3CE7rEW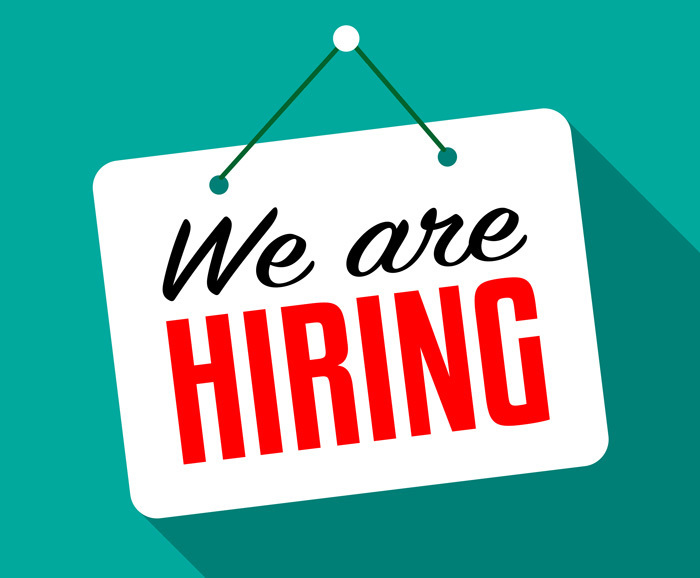 There will be no school at Alton R-4 on Friday, March 11, 2022.
Join us for an evening of fun, watching the Seniors vs Faculty Basketball Game!! Admission is $2 - Concessions Available - All proceeds support the seniors on their class trip to Destin, FL.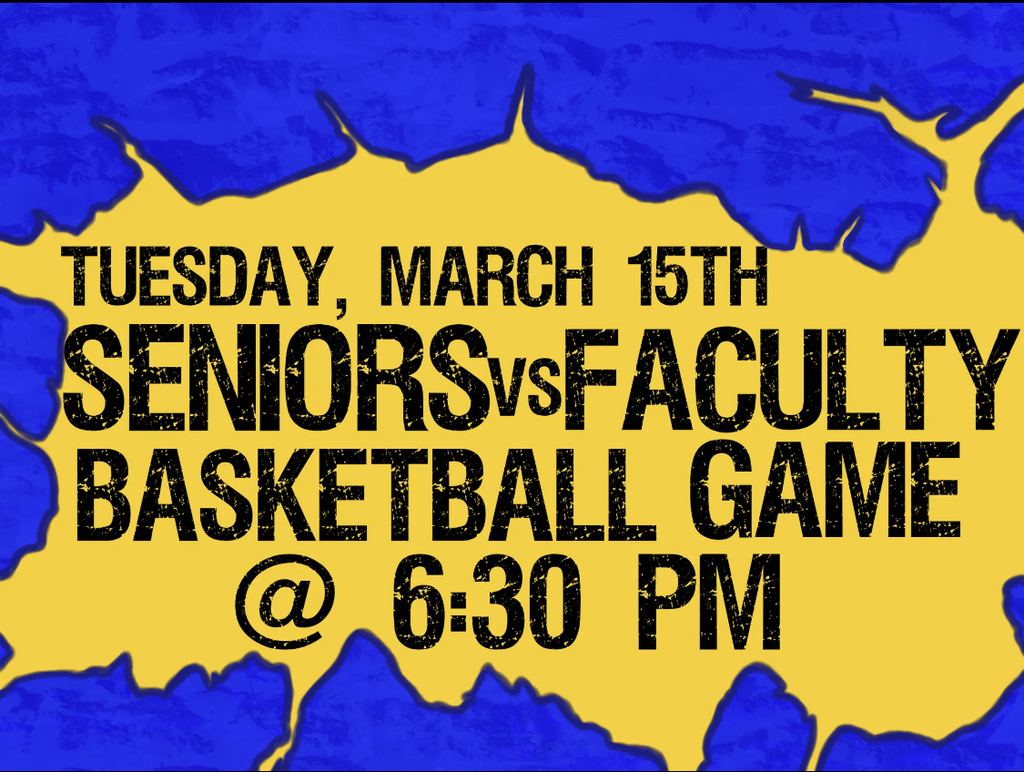 Please share!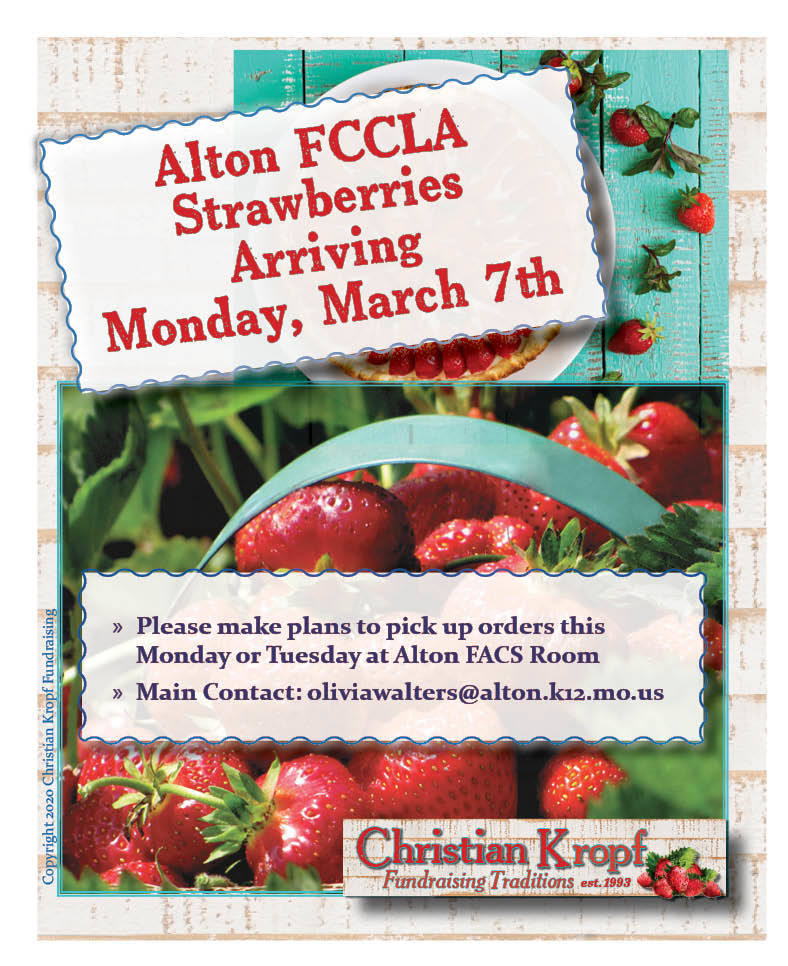 Today is the last day to come by the Elementary office to get your kiddo signed up for little league baseball/softball or tball.