Nursing, Respiratory Therapy, & Allied Health Programs Presentation on 4-8-16 to the first 30 high school students to sign up. See Mrs. G.

New Counselor's Corner and Scholarship Lists have been placed in the folders in the document section! Check the new scholarship info out!

SENIORS: Last Financial Aid Help Night is Wednesday, March 30; FAFSA deadline April 1 for state grants & March 31 for MSU-West Plains. Mrs. G. will be available from 3:30 until 7:00 in her office.

SENIORS: Large number of scholarships are due this week! Include all info, essays, and letters of recommendation that are asked for!

Congratulations to the baseball team for defeating Dora 4-3, and Mammoth Spring 4-2 in yesterday's double header.

The softball game at Norwood has been cancelled.


Happy Spring Break to Everyone!

21 Juniors, 1 Senior, and 1 Sophomore had an awesome experience at the Chad Cargill ACT workshop this morning at Willow Springs High School!

Congratulations to Bailey Johnston, Emily Hower, Tyler Wilkerson, Schellby German, and Cammi Warren for making the State FFA Choir!

The Alton Comet Booster Club would like to thank the area communities for their support during the gun/hog raffle. Jeff Hollis won the gun and Lois Stacey won the hog!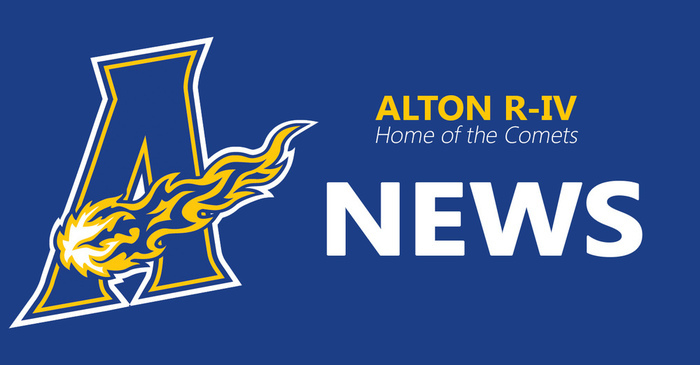 An updated Counselor's Corner and Scholarship List have been placed in the folders in the document section! Check them out!

Alton HS Beta Club is at the state convention in Branson this weekend!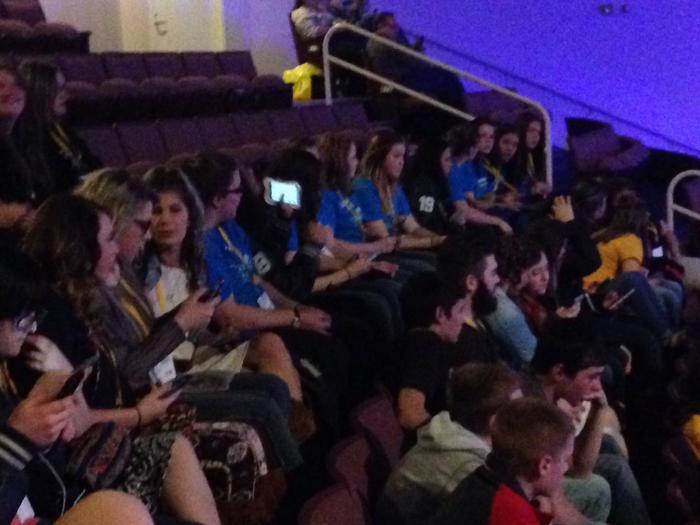 One more scholarship has been opened today! Check out the Southeast Missouri Central Labor Council Scholarship. See Mrs. G. for more info!

SENIORS: These scholarships opened today - Alton-Thayer Elks Lodge, MSU - Springfield Leadership, and Norman Mills Memorial. See Mrs. G!

Three new scholarships became available today. Check them out on the bulletin to see if you might be eligible!

The Clifford Young Family has donated $250,000 to Alton R-IV this year. The money is designated for scholarships for graduating seniors in the amounts of $20,000 for a senior going to a 4-year university and $5,000 for a senior going to a technical or trade school. This will be paid annually to graduating seniors for the next 10 years.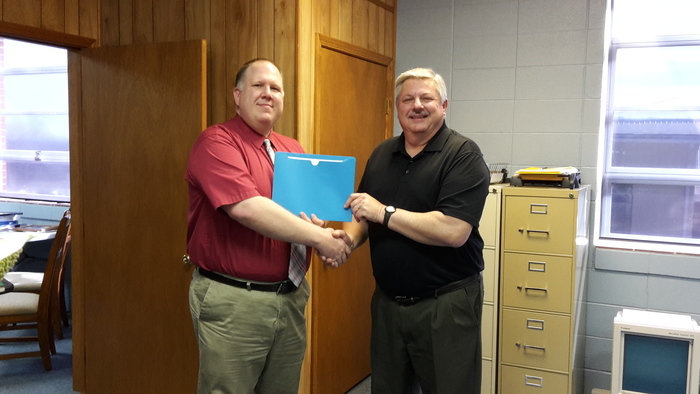 Check out our new social media sites! We are on Twitter (@AltonSchool) and Facebook (Alton R-IV School District). We have a new app that can be downloaded through the App Store and Google Play. Our webpage can still be found at
www.alton.k12.mo.us
.

Congratulations to Walker Hall for being selected as the representative for the Sophomore Pilgrimage sponsored by the GFWC of Missouri Clubs! He will be attending a luncheon and touring various points of interest in Jefferson City later this spring.

Congratulations to the Alton Lady Comets for a great season. Our Lady Comets and their Coaches, Stephanie MIller and April Holesapple, ended the season with a record of 18-8. Throughout the season they placed third in the Van Buren Tournament, 2nd in the Liberty Tournament, and 1st in the Conference Tournament. They ended the season with 2nd place in the District Tournament and were the Big Springs Conference Champions! What an awesome job, Ladies! We are proud of you!